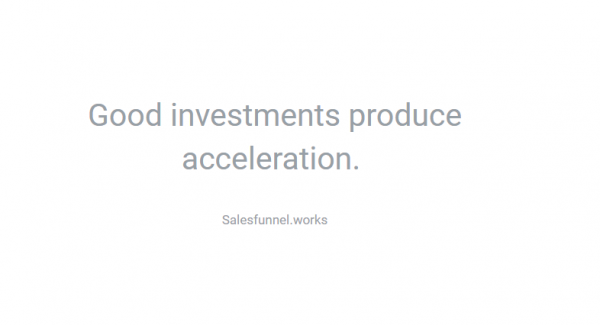 - March 24, 2018 /PressCable/ —
Studies show that small businesses running their own AdWords campaigns waste at least 25% of their budget. Are you maximizing your budget or throwing away money? In the daily world of paid search, the PPC marketing agency makes sure that they are providing their client with opportunities of growth and most importantly ROI.
Salesfunnel.works Director Andres Seeman commented, "We offer you expert Google Adwords reviews and audits to figure out where to optimize your PPC campaign to increase conversions and profits. Our team is ready to review your Google AdWords account and provide some tips to help you increase Click Through Rate, Quality Score, lower your cost, drive leads and maximize revenue."
Managing and optimising a Google AdWords account is a complex process – it can be difficult to know if it's performing at it's very best and achieving the highest possible ROI on your ad spend. Whether your account is handled in-house or externally with an agency, our review will give you a free second opinion. We'll normally spend about an hour on the review, and we'll analyse these areas of your account:
Account structure – the architecture of an account is critical to it's success – we'll identify any areas for improvement
Quality Score – we'll analyse the Quality Score of your keywords and make suggestions on how to improve them
Where your spend is going – ensuring your budget is being spent in the right places and not wasted on irrelevant clicks
Ad copy – we'll suggest improvements and extensions to your ad copy that can increase your click through rate
Landing pages – we can make suggestions on how you could optimise your landing pages and improve conversion rate
There are other areas of review, and we'll include all of our findings in a report. The review and report are completely free of charge. We like to give free advice, it's great for our brand reputation and it often leads to new business in the long term.
If your Google AdWords campaign was not set up properly, or has been left alone and is no longer performing well, costing you money with little in return, take advantage of our Free AdWords review service. We'll highlight what's going well, what might not be going so well, and our recommendations for improvement.
Release ID: 319525