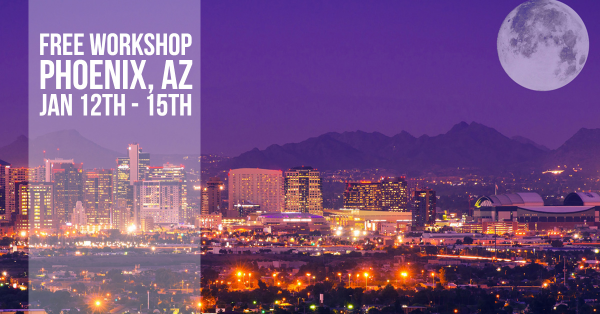 - January 6, 2017 /PressCable/ —
For business owners & entrepreneurs looking to brush up on their how to grow their businesses with digital marketing, Marketing Bootcamp IO is offering a free training session on Jan 12-15th . The training will be held Chandler, Phoenix, Tempe, & Mesa with event times varying based on location and day. (See event page for details)
For full details, interested parties are encouraged to view the website event page at MarketingBootcamp.io/free-event.
After 18 years of internet marketing consulting with businesses, the founder has found patterns that successful business always use. He calls them the 3 hidden pillars and will teach those to entrepreneurs & business owners will have actionable information right away:
Pillar #1 – When one understand the psychology behind this, they can understand how pervasive this to all business communication about their company, from the business card tagline to banner ads and everything in between.
Pillar #2 – Studies show one has 7 seconds to capture attention (often less). The devil is in the details so here business owners discover which details matter and why.
Pillar #3 – Where and how to find the right people online. No need to show business products or services to people who don't care and won't buy, right? Come learn this nifty bag of tricks
When asked about the what she got out of the free seminar on such an in-demand topic, Katy, business owner said,
"It's been wonderful. I've picked up so much from the session that I KNOW I'll be able to put to use as soon as I get back."
Business owners & entrepreneurs can find the most up-to-date information about the free training at MarketingBootcamp.io. Customers who have specific questions about the training itself may contact Marketing Bootcamp via their website.
Marketing Bootcamp IO ideal attendees include:
The business owner who is really good at what they do, however, they're not that great at marketing.
The business owner who feels 'behind the times' and knows that internet marketing is of paramount importance to going forward and growing.
The business owner who understands internet marketing is a key component to growing but needs help getting all the puzzle pieces in the right order.
Release ID: 159388