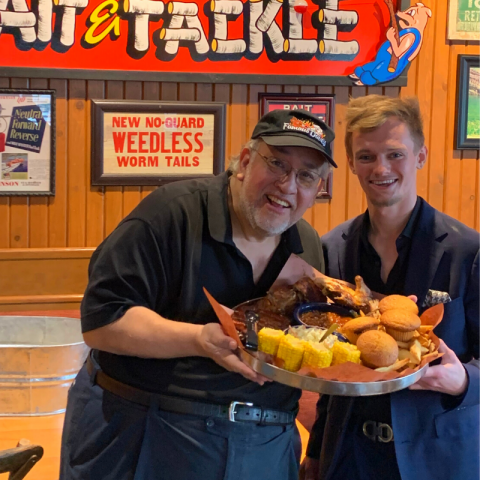 - June 20, 2020 /PressCable/ —
Growth Company, Recipe 4 Revenue, has published surprising new data in their latest case study on "The New Restaurant Growth System Case Study." Designed specifically for Restaurant Owners, this case study provides a real-world look at the challenges facing Restaurant Owners. Like not growing fast enough, not getting new customers predictably, and not being able to track Return On Investment on marketing.
Interested parties can download the case study on the company website: https://www.recipe4revenue.com
"The New Restaurant Growth System Case Study" contains credible sources that provide reliable information that can be used to make important business decisions. This concrete example of success documents the steps taken by restaurants of all kinds aiding them in finding an effective solution for not growing, not receiving new customers predictably and not being able to track ROI on marketing.
Among the information included:
1. Bringing in new customers, repeat customers and increasing the value of current customers.
2. Examples of massive sales increases. – How restaurants have gone from $50,000 a month to $100,000 a month and more.
3. Reaching your exact revenue goals. -How to figure out the amount of customers needed to reach your revenue goals.
Tristen Larsen, CEO of Recipe 4 Revenue also shares the four step system for bringing in new customers.
Tristen says restaurants need to:
First, get awareness, meaning get people to know you exist.
Second, get engagement meaning, capture "Mind share".
Third subscription, which means getting the 6 to 10 touches it takes to turn a stranger into a paying customer.
Fourth conversion, which means give a great offer to motivate action.
Owners who need help with growing and receiving new customers predictably, not being able to track ROI on marketing are invited to review the case study online or download the full case study directly at www.recipe4revenue.com
Release ID: 88963783