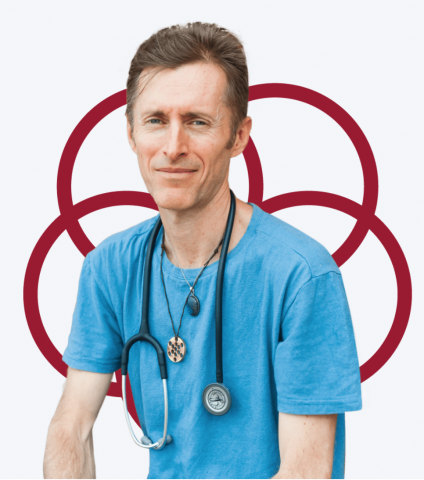 - September 1, 2021 /PressCable/ —
The Whole Energy Body Balance method is a healing bodywork modality for pets created by holistic veterinarian Dr. Edward Bassingthwaighte (The Healing Vet). Pet parents are empowered to find and melt away silent pain with loving touch with online pet massage courses. Pet owners learn how to assess their pet's body through palpation and observation. The course is accessible online teaching pet parents how to assess for and relieve silent pain, anxiety and trauma with a broad range of hands-on massage therapies that any pet parent can learn in a matter of weeks.
More details can be found at https://www.wholeenergybodybalance.com/webb-for-pets/
The new course is available to pet owners who are looking for energy balance and massage techniques that can help them better connect with their pet's needs and relieve pain.
By monitoring a pet's subtle levels of communication including facial expressions, breathing, posture, and tension, the hands-on Whole Energy Body Balance treatment is guided by the animal's responses to touch. This approach builds trust, allowing the home or professional practitioner to work into painful spots. Animals generally show signs of deep relaxation during their WEBB treatment, gaining the greatest benefits from an initial series of sessions, followed by regular follow-up meetings.
While somatic bodywork can improve blood flow and oxygenation, heal sprains and strains, reduce pain, and ease anxiety and stress in a dog, many experts believe that massage even strengthens the immune system, aids digestion, aids in the removal of toxins, and decreases blood pressure. The WEBB training course focuses on strengthening the bond between a pet and its owner to improve therapy outcomes.
Holistic medicine employs treatments that are gentle, minimally intrusive, and focus on the animal's well-being and stress reduction. A holistic veterinarian will find the optimal combination of conventional and complementary therapy. This combination entails gaining a broader understanding of the animal's life—its environment, any disease patterns, and the pet-owner relationship. This understanding is critical to developing a treatment protocol based on medical history, genetics, nutrition, environment, family relationships, stress levels, and other factors.
Holistic medicine appeals to pet owners for the same reasons it appeals to humans: it emphasizes preventative therapies and the patient's mental and emotional well-being to enhance healing.
About the Practice
Whole Energy Body Balance is a holistic veterinary service headed by Dr. Edward Bassingthwaighte (BVSc), an expert in pain relief for dogs, cats, horses, and other animals. The practice focuses on the correction of misalignments in the vertebrae and the alleviation of chronic fatigue syndrome in pets.
Dr. Edward has been teaching WEBB for dogs for over seven years, and is confident that with skillful somatic bodywork treatments with the WEBB Method, dogs and cats can not only experience relief from painful physical conditions but can also heal past trauma and its associated emotional or physical tension.
Register to attend a free master class https://www.wholeenergybodybalance.com/silent-pain-webinar-series-registration/
Release ID: 89043907