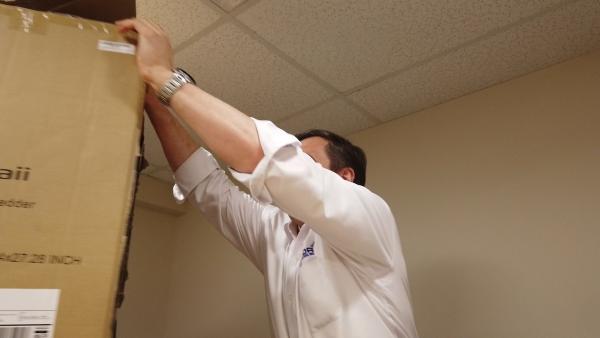 - September 5, 2020 /PressCable/ —
The JMOR Connection, a company dedicated to engineering technology designed to grow business, has launched the JMOR Tech Talk Show. The company specializes in providing customized technology solutions for businesses in Franklin Lakes, New Jersey and the surrounding area.
For more information see https://www.youtube.com/watch?v=MHPy9qUFgfc&list=PLwn5GjcACc8U2A94WJDRLyFos9boGD-mo&index=2&t=0s
The Tech Talk Show is hosted by the company owner, John C. Morley. He aims to make technology easy to understand for the lay person through entertaining and informative shows. A variety of topics are scheduled to be discussed during the upcoming episodes.
Content of recently archived shows that can be accessed include Tesla Fights Back, New iPhone Leaked, Schools Use Tech to Track COVID, Millions out of Power in NE, Tiktok, Flying Cars are Coming, HBO Max, Protecting Identity, Bonsaii 3S30,Tesla,Fortnite, Edwin Edebiri, Happy Neighborhood Project, Biteinvestments.com, Body Temperature Check-in Scanner, Internet Security, Car Tech, Drones, Amazon and more plus our Unboxing of Thinkcentre Lenovo M070Q, and Lenovo P330 Unboxing and many more to come.
In addition to technology, the show discusses related areas including topics that affect the general public. Those topics include HIPAA and FACTA Compliance, Government Classified Destruction for the FBI and CIA Agencies, Digital/Virtual Dating, Robots taking over certain jobs, Perseverance Rover, Land Rover Curiosity, and the space program. Some shows feature an unboxing of technology hardware and expert discussions on the pros and cons of different items such as routers and modems.
The JMOR Tech Talk Show aims to be the default source of reliable and interesting information for all things in the world of technology. As an added service the show provides a Tech Tip line where listeners can receive Tech Tips by texting their questions to IT support at 888111.
The show is dedicated to entertaining and informing listeners about all types of technology ranging from Computers, Laptops, Gadgets, Small Appliances, Large Appliances, Car Technology, and much more.
Alongside the launch of the new show, JMOR has also produced a short video commercial describing its services.
It can be viewed at https://www.youtube.com/watch?v=i85Ghft2Vis&list=PLwn5GjcACc8U7AG9pZdrcASbQ1Xol-16A&index=5&t=0s
With the latest announcement, JMOR continues to invest in the development of high-quality tech resources adapted to the latest industry developments.
Interested parties can find more information by visiting the website above.
Check out our website if you have a product you want to be unboxed.
jmor.com
Release ID: 88975648