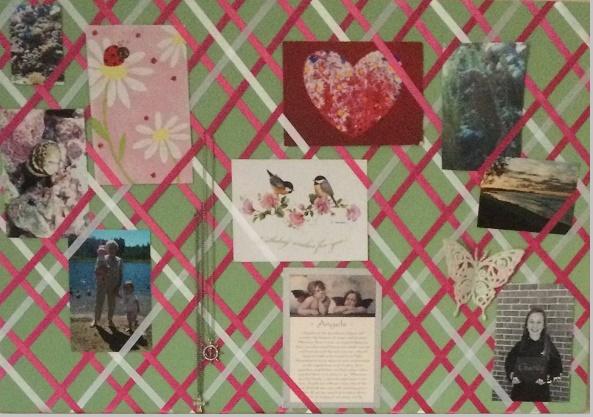 - October 29, 2019 /PressCable/ —
Earlier today, Frame-For-All announced the release of their newest Bulletin-Memo Boards (a.k.a. "Ribbon Boards") – their new Functional Wall Decor, which has undergone continuous development since 2015. The main aim is to provide new & creative ways to display favorite photos, cards, messages, reminders, envelopes, recipes, shopping lists, coupons and memorabilia! … but it does so, with a difference.
Pamela Haffner, Owner at Frame-For-All, says: "We wanted to try something new with our popular Ribbon Boards. Anyone familiar with the Home & Office Decor market will probably have noticed how everyone else seems to use thumbtacks to post stuff on an ugly bulletin board. This then becomes a dilemma because bulletin boards are not very decorative; they're typically an unattractive eye-sore on the wall."
So as a welcome breath of fresh air, these new, decorative Bulletin-Memo Boards will instead provide an attractive and creative solution with lots of flexibility to display important photos and information. Frame-For-All chose to make this move using a special ribbon weave that provides maximum flexibility along with a decorative flair.
Pamela Haffner also said, "We want to give our customers a way to display important information and favorite memories with a decorative flair instead of ugly clutter. With our new Bulletin-Memo Boards there are fresh new possibilities. We want our customers to feel happy and proud about the beautiful, practical interior decor of their home (and office) when using our products. Being innovative is always a risk, but it's a risk we believe is worth taking."
Frame-For-All has been in business for since 2015. Since Day 1 they have always aimed to provide unique products for the home, office, dorm rooms, classrooms and for special occasions such as anniversaries, weddings, memorials and reunions. Made in America!
New Bulletin-Memo Board designs and features are constantly being developed based on customer suggestions and requests. To find out more and to contact Pamela, visit https://frame-for-all.com/
Release ID: 88931335