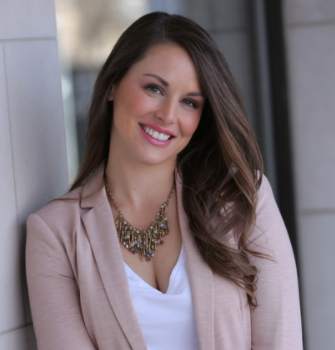 - December 20, 2017 /PressCable/ —
Earlier this week, Redbud Medical Spa in Golden Colorado, announced the launch of the latest, most innovative and effective technology on the market for skin resurfacing called Fractora set to be available on January 2nd, 2018. They service patients and clients in Golden, Boulder and Denver Colorado areas.
Fractora is a non-invasive facial rejuvenation technique that turns back the clock of time on aging, loose and sun-damaged skin. This innovative technology that will be disruptive in an amazing way to the beauty industry is a fractionated radio-frequency treatment for wrinkles, tone and texture. It is FDA-approved and surpasses skin resurfacing techniques previously used because it offers better results with minimal discomfort, and no significant downtime. The device is color blind so it can treat all skin types including Mediterranean and ethnic skin, unlike lasers that are limited to lighter skin.
The owner of Redbud Medical Aesthetics and Physician Assistant, Tanna Donalson said, "Patients are repeatedly getting surgical results without the cost, anesthesia and downtime of surgery. I could not be happier with the results I am seeing!"
Not only is the skin resurfaced, which is a phenomenal option for acne scarring and overall poor texture, but the deeper layers of skin are dramatically tightened. Every treatment is custom made for the patient depending on their specific areas of concern. Fractora is not just meant for face and neck rejuvenation but can be used on any part of the body to address laxity of the skin, scarring, stretch marks and resurfacing. People are raving over this new Fractora treatment and this will change the cosmetics and beauty industry forever.
Tanna also mentioned, "Almost every patient is a good candidate for Fractora as it can address such a wide variety of issues and quickly!" Don't wait, call now to schedule your free consultation and get the results you've been waiting for.
Redbud Medical Spa was established in early 2017. Tanna has been practicing Emergency Medicine for the last 10 years and has practiced aesthetics for 7 and counting. She opened her medical spa to offer a safe place for people to come and discuss some of the most difficult problems and develop a patient centered plan in a comfortable atmosphere.
Tanna's credentials and experience are unique and extremely valuable in this industry. She is thrilled to finally be able to recommend an incredible procedure that gives immediate surgical like results without pain, downtime and anesthesia for a fraction of the cost. With this device and procedure, Redbud Medical Spa will be able to provide a safe and effective treatment that is quick and comfortable for skin resurfacing with visible results in as little as 1 treatment. Currently, Redbud Medical Spa is the only Medical Spa in the Golden, Boulder, and Denver (metro) areas offering the Fractora procedure.
To find out more information about the various procedures and technology that Redbud Medical Spa utilizes, the place to visit is https://www.redbudmedicalspa.com
Release ID: 280239