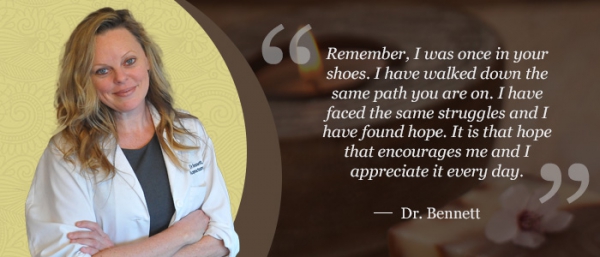 - April 11, 2017 /PressCable/ —
Fountain Valley, California-based Bennett Acupuncture and Functional Medicine doctor, Stefanie Bennett has released a report about the benefits of acupuncture when trying to conceive. Doctor Bennett, who knows first-hand how hard conceiving can be after four years of ups and downs, shares her insight into IUI, IVF and assisted reproductive techniques such as fertility acupuncture.
More information is available at http://bennettacupuncture.com.
Released in March 2017, Dr Bennet's report discusses assisted reproductive techniques such as fertility acupuncture, and how this can lead to successful conception. Apart from witnessing the effects herself, Dr Bennett notes that research also points to the effectiveness of acupuncture improving conception rates.
Numerous studies show that women experiencing difficulties in conceiving had higher success rates after receiving acupuncture treatment. Success rates, in some cases, improved by as much as 45% within a group of patients. The role acupuncture played included ovulation stimulation and increasing uterine blood flow, as well as having a positive impact on the menstrual cycle.
While Dr Bennett notes that acupuncture has a high success rate of improving fertility rates, she also acknowledges that not all women are the same. Therefore, it may take time to find an appropriate functional treatment that is specific to an individual's condition. Of course, a certified and experienced practitioner will always diagnose underlying conditions and look at the medical history of a patient, and then tailor treatment based on their findings.
Dr Bennett, who holds Master degree in Oriental Medicine and Herbology and holds a PhD in Acupuncture, has more than 10-years experience as an acupuncturist working alongside medical doctors and teams. As such, she has assisted in the treatment of many conditions and illnesses. Thus, as a practitioner of integrative medicine, Dr Bennett often treats cancer side effects, GI conditions, fertility concerns, and issues with weight.
As Dr Bennet said when asked about her own difficulties trying to conceive, "When having trouble conceiving for over three months the question 'why' often surfaces. When this situation arises, then it's time to consider alternatives. Having been through the battle of not being able to conceive for years – we almost lost hope. Then by seeing a fertility MD and using acupuncture, two beautiful boys whom are two years apart "
To find out more about Dr Stephanie Bennett and her acupuncture, functional medicine and improving conception report visit http://bennettacupuncture.com.
Release ID: 184627