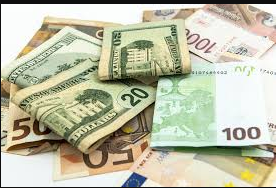 - January 12, 2020 /PressCable/ —
Fort Worth health insurance underwent significant changes near the end of 2019 when Congress quietly repealed three healthcare taxes as part of a last-minute $1.4 trillion year-end budget bill to keep the government open. One reason for the changes was that no one really liked the taxes to begin with, even though they were initially created to raise revenue to pay for the hundreds of billions in spending the Affordable Care Act called for. Many officials believed the respective taxes' days were numbered from the moment the ACA was signed into law.
The good news is there won't be a negative effect on people who have health insurance in Fort Worth, Texas. The bad news is that eliminating these three taxes will increase the national deficit by $373 billion over the next decade. The biggest of the three taxes eliminated was the Cadillac tax, which was expected to raise $197 billion over the next 10 years. The health insurance and medical device taxes were also nixed, eliminating the potential for another $175.5 billion.
Rick Thornton, a health insurance agent in Fort Worth, Texas, echoed the sentiments of many pundits when he recently said the death of these three taxes is yet another reminder of the inconsistencies of Washington lawmaking. Many times, a law is passed along with a corresponding system to pay for it only to have certain elements repealed years later. The result is broken legislation that puts increased strain on the national debt but is extremely popular among the citizens since it ultimately saves them money in the long run. However the numbers move, it is a fact that the Affordable Care Act will lessen the burden faced by people in Fort Worth and across the country. And this is exactly what the public wants.
Insurance4Dallas, (I4D), helps insure all of Texas, Oklahoma, Arkansas, Arizona, Louisiana, New Mexico, Alabama, Virginia and Florida. Insurance4Dallas provides consumers with detailed information on health insurance with the ability to purchase health insurance online. Insurance4Dallas provides a full spectrum of health, dental, vision, life and ancillary insurance products, providing a diverse selection of price and benefit options complemented by personal customer service. Available via phone, email or fax, Insurance4Dallas answers consumer questions throughout the purchasing process and during the utilization of its health insurance policies.
Release ID: 88942383