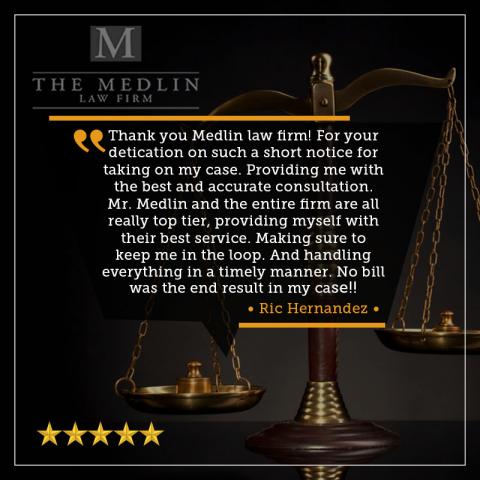 - December 8, 2020 /PressCable/ —
Fort Worth, Texas – Gary Medlin is a Fort Worth criminal defense lawyer who has recently been named President of the Tarrant County Bar Association for 2020-2021. Mr. Medlin, the founder of the Medlin Law Firm, has over 37 years of experience practicing law, and will bring a unique and skilled perspective to the Tarrant County Association.
Those who are considered for the role of President for the Tarrant County Bar Association are expected to be accomplished, professional, and ethical individuals. Gary has played a crucial role in the TCBA for years, using his expertise to serve the law professionals he works with, as well as the citizens in the community. In addition to being a criminal defense lawyer, Mr. Medlin is Board Certified in criminal law, earning him a prominent place among the top 10% of elite Texas attorneys. His professional accomplishments, as well as his personal work ethic, set him apart from the other candidates.
As the President of the Tarrant County Bar Association, Gary Medlin will continue to uphold the standards and reputations of the TCBA, work with highly qualified lawyers, and continue to serve the community through association improvements and community service's events. Mr. Medlin's role as President will allow him to increase his influence in providing justice to those in the area.
The Tarrant County Bar Association offers legal professionals community and connections in Tarrant County, Texas. Over 2,600 people are involved in the TCBA. The TCBA exists to raise the professional standards in the legal community. The TCBA works to ensure that justice is rightly applied, that legal professionals have access to quality professional development, and educate and support community members in legal matters through community service projects.
Gary Medlin founded The Medlin Law Firm, which provides criminal defense services to the Fort Worth area and throughout the state of Texas. The Medlin Law Firm is located at 1300 S University Dr., #318, Fort Worth, Texas 76017. For more information about the firm, they can be reached at (682) 204-4066 or via their online contact form at https://www.MedlinFirm.com/contact-us/.
Media Contact:
Name: Gary Medlin
Company: The Medlin Law Firm
Address: 1300 S University Dr., #318, Fort Worth, TX 76107
Phone: 682-204-4066
Email: GaryMedlin@MedlinFirm.com
Website: https://www.MedlinFirm.com
Release ID: 88988874