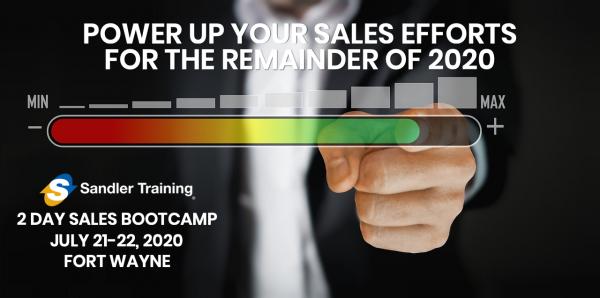 - December 30, 2020 /PressCable/ —
Sandler Training in Fort Wayne Indiana has launched online tools that are designed to empower the business leaders of today. The training is administered by Wilcox & Associates and they have launched a gamut of online tools that now include Sandler Online, Sandler E-Learning Library, Sandler CRM, and Assessments.
For more information see https://www.wilcox.sandler.com
The launch of these extensive online resources by Sandler Training is designed to help those affected by social distancing and other restrictions the opportunity to continue their personal and business development. Sandler is offering specific training that includes Leadership for Organizational Excellence, Employee Assessments, Customer Service & Inside Sales, and even the opportunity to crash a course at no charge.
The online learning resources offered by this Fort Wayne establishment is available anywhere, anytime, on any device. Sandler Online is a state-of-the-art platform designed to educate and support learners with a variety of content, tools, and applications with on-demand access. The library of resources can be searched and browsed on-demand. The resource libraries for sales and leadership provide solutions to challenges outside the scope of the training curriculum.
Visitors to the website will see that virtual job aids, tools, and playbooks are now available online to empower business leaders with downloadable guides, tools, and other customizable aids that adapt to your organization's unique needs.
Topics covered in the courses now offered online include No Pressure Prospecting, Social Selling Success, Negotiating Mastery, Goal Setting Success, Dealing with Difficult People, and No Guts, No Gain. These and other online resources give business leaders worldwide access to the collective knowledge of over a thousand trainers, a million salespeople, and thousands of leaders. David H. Sandler, the founder, said, "Decide what you want, build a plan, and then bet on the outcome and win! " Sandler helps business leaders learn how to do all three.
The launch of Sandler's Online state-of-the-art platform is designed to educate and support learners with a variety of content, tools, and applications with on-demand access. Students learn at their own pace through a variety of online courses and get access to the extensive resource libraries by enrolling today.
For more information see the above URL.
Release ID: 88991744