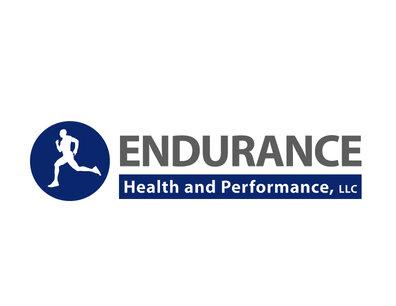 - November 4, 2020 /PressCable/ —
Fort Collins, CO athletic performance sports medicine center Endurance Health and Performance announced the expansion of its online health coaching service. The center's online functional endurance and performance program includes testing, nutrition counseling, hormone balancing, and other cardiovascular health consultations.
More information about Endurance Health and Performance is available at https://www.endurancehealthperformance.com
The sports medicine performance center now offers online performance and nutrition consultations for athletes via phone or video call. Certified functional sports medicine and naturopathic consultant Dr. Jason Barker helps athletes and those with active lifestyles improve energy levels, speed up recovery, and achieve higher levels of performance.
Endurance Health and Performance offers a comprehensive program that includes a 1-hour virtual consultation followed by a battery of seven targeted lab tests to identify underlying health conditions. Dr. Barker analyzes and reviews the findings to create an individualized health and performance improvement protocol with follow-up sessions every 3 to 4 weeks.
The functional lab panel tests athletes for food sensitivities, thyroid dysfunction, adrenal fatigue, macronutrient imbalances, fatty acid profile, and micronutrient levels.
The individualized athletic performance improvement program uses the core principles of naturopathic medicine and sports medicine. Evidence-based treatment focuses on balancing a patient's hormone levels, restructuring their diet and supplementation plan, and creating a path towards cardiovascular health.
Endurance Health and Performance focuses on giving athletes a personalized path to improve speed and endurance, reduce workout soreness, fight inflammation, and recover faster.
Visit https://g.page/EnduranceHealthandPerformance for more information about the program.
According to a spokesperson for the athletes' health improvement center in Fort Collins, CO, "We are excited to offer our flagship endurance and health improvement program via online sessions. We look forward to helping athletes achieve and surpass their performance goals while making positive long-term changes to their diet, health, and fitness regimen."
Endurance Health and Performance is a functional sports medicine and naturopathic performance improvement center headed by Dr. Jason Barker. A fifth-generation Coloradoan, Dr. Barker holds a Doctorate in Naturopathic Medicine, a Certificate of Clinical Research from Oregon Health & Sciences University, and a degree in Exercise and Sports Medicine.
For more information about functional sports medicine for athletes or to schedule an appointment, call 970-889-0260 or visit : https://www.google.com/maps/d/u/0/embed?mid=1FOdpCaAgdP0BfxJru5s1OiCuTKYrHorc
Release ID: 88984218