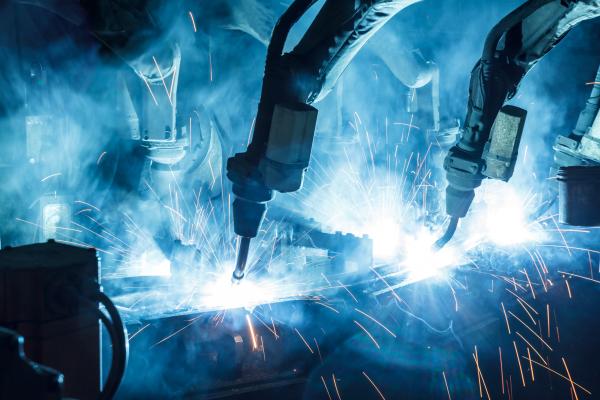 - September 16, 2021 /PressCable/ —
Formic Technologies continues to build and grow its machine tending service, which has been in development since September of 2020. Formic's main aim is to help manufacturers overcome traditional barriers to entry for automation by utilizing a new financing model as well as its deep connections with top OEMs and integrators.
Malcolm Kerr, Strategy Lead at Formic Technologies, says: "We wanted to try something new with this machine tending service. Anyone familiar with the manufacturing market will probably have noticed how long it takes for factories interested in automating to secure financing, hire engineers, choose vendors and then integrate robotics, all without a guarantee of performance and a lack of coverage for upgrades or maintenance. Manufacturers are caught between a rock and a hard place because they can't afford robots but also cannot continue to rely on a steadily shrinking supply of human workers who take time to train and can quit unexpectedly.."
Formic Technologies will instead allow manufacturers to "hire" robots, bringing the executional capabilities of automation together with the flexible financing of labor. Formic takes all the costs associated with automation and bundles them together into a single per-hour figure, one that is far lower than the going rate for human employees. Application scoping, engineering design, implementation and vendor selection are all done by Formic's team. Future upgrades and maintenance issues are included in the quoted rate. Formic Technologies chose to make this move because it believes that automation can bring American manufacturing back to the world stage.
Malcolm Kerr also said "We want to give our customers options. With our new machine tending service, manufacturers have a fresh new possibility. We want them to feel relaxed and able to focus on manufacturing their product to the best of their ability. We want them to be able to simply point and we automate. No hard thinking required when using our service. Trying something new is always a risk, but it's a risk we believe is worth taking."
Formic Technologies has been in business since September of 2020. Since day 1 it has always aimed to stand out from the crowd, while also providing its customers the best possible experience at the best possible value.
The new machine tending service is available now. To find out more about the service and Formic Technologies, it's possible to visit https://www.formic.co
Release ID: 89045711