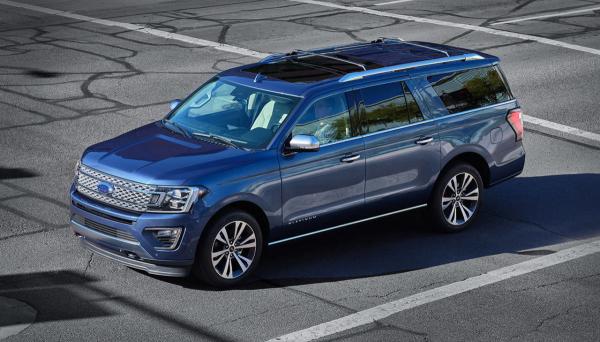 - June 4, 2020 /PressCable/ —
Car sales took a dip at the beginning of 2020 when the COVID-19 pandemic occurred, but many dealerships are seeing an uptick in sales as quarantine and social distancing restrictions begin to ease.
Many people have cited the need to upgrade to new vehicle models, while others require a heavy duty vehicle for work purposes, such as landscaping or construction. For the latter, there's a wide selection of 2020 vehicles with a high towing capacity that are well-suited to meet the needs of industries that require the daily use of cargo and utility trailers.
BC Cargo Trailers, a cargo and utility trailer dealer in Armstrong, BC, requires anyone looking to haul heavy loads to ensure their vehicle can handle the towing capacity. BC Cargo carries all kinds of trailers from recreational toy haulers, to enclosed cargo trailers, to heavy-duty utility trailers commonly used by construction and landscape companies.
Ford Motors is a leader in developing vehicles designed to haul heavy loads and the 2020 lineup is no exception.
The new 2020 Ford Expedition, for example, has a towing capacity of up to 9300 pounds with a heavy duty tow package. Though it still remains unlikely that construction workers would utilize an SUV. Which is why Ford's mainstay remains to be the Ford F-150 with a towing capacity of up to 10,700 pounds. Perfect for most hauling needs whether they're recreational or industrial. But even that won't cut it for larger construction jobs, particularly if the towing of other vehicles and equipment is required. Which is why Ford offers such a wide range of pick up trucks.
"The 2020 Ford F-250 Super Duty is one of the most popular choices for towing," states Jeff Zurschmeide from Autobytel.com. "New this year, Ford offers a 7.3-liter V8 gasoline engine with 430 horsepower and 475 pound-feet of torque." This year's F-250 can haul up to 20,000 pounds.
The 2020 Ford Super Duty F-450 boasts one of the highest towing capacities on the market with the ability to haul up to 34,000 pounds and is a favourite on construction sites.
Those looking to utilize trailers for work should always check their towing capacity and may need to consider working with a reputable trailer retailer in order to evaluate the best trailer to suit their needs.
Release ID: 88960177