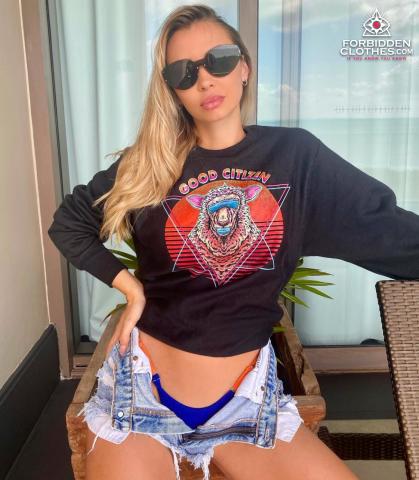 - February 7, 2022 /PressCable/ —
Forbidden Clothes, the online clothing store and growing social media phenomenon based in the United States, have released a new collection of branded clothing items. Their new range of t-shirts, hoodies and sweaters are designed to awaken the population with their unique and slightly controversial messages and images.
More details can be found at https://forbiddenclothes.com
The launch of the new range coincides with the first few months of 2021 which have already witnessed the storming of the United States Capitol, a new Presidential Inauguration, and the continuation of a global pandemic.
In such changeable, compelling and divisive times, Forbidden Clothes wants to make clothes for people who aren't afraid to make a statement.
As such, Forbidden Clothes' new arrivals include t-shirts, hoodies and sweatshirts in their original 'Indoctrination', 'Royal Awakening' and 'Where's The Flu?' range, all of which make satirical and sardonic remarks about the state of affairs in 2021.
Another addition to their online store is their provocative 'B.U.D.D.I.E.S' range featuring Bill Gates and Jeffrey Epstein.
Forbidden Clothes' full range continues to be available on the site including their highly popular 'Good Citizen' range which features a gagged and blindfolded sheep as part of its iconography.
All of their clothing items are available in men's and women's cuts and sizes, from size small to 3XL. They also offer a number of unisex items.
They have also recently expanded their design range to encompass accessories like hats, including caps and beanies, as well as other items including statement mugs and slogan stickers.
Forbidden Clothes ships across the US and customers can expect to receive their orders within 3-5 business days.
Forbidden Clothes was founded based on their mantra: "If you know, you know" and their desire to provide unique, taboo and slightly controversial clothing to people across the US and beyond.
A spokesperson for the retailer said, "Forbidden Clothes dares to go where no one else will. Our designs are fully loaded with deeper meaning and forbidden truth."
Interested customers who would like more information on their full range or to follow their growing social media presence can visit their Instagram page at https://www.instagram.com/forbidden__clothes/?hl=en
Release ID: 89063105