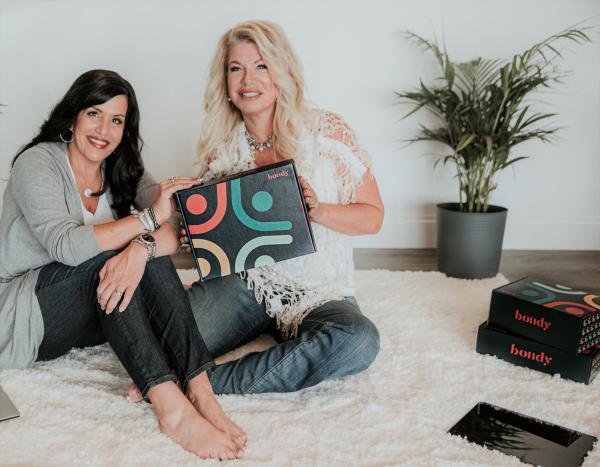 - December 27, 2021 /PressCable/ —
As a woman-owned business itself, the firm's commitment to supplier diversity has resulted in a more diverse and creative product line as well as an elevated customer experience. The realization of the social impact companies have when they commit to partnering with diversified suppliers is something the ownership team of Lisa Harrington and Kimberly Martinez have experienced firsthand in their 20-year careers as entrepreneurs.
The pair founded Bondy Worldwide in 2020 as a solution for business owners and forward-thinking leaders searching for solutions to the challenge of keeping remote employees actively engaged in their firm's culture without the team's physical presence at the office. The fact is, few companies were prepared for the shift in 2020 that resulted in a 70% remote work experience for employees throughout the US, seemingly overnight, and it appears the adaptation to "work from anywhere" is here to stay. Because so many companies found themselves without the tools in place to keep company culture vibrant and alive in a remote world, Bondy stepped in to provide curated experience employee gift boxes that engage the senses and enable a connection between remote staff and their employers. Leaders choose from a wide array of experience boxes, Bondy ships to employees worldwide, and teams engage.
"From the onset, we were totally committed to creating our Bondy employee gift boxes and snack boxes with unique items that enable a memorable experience for the recipient" explains Harrington. the firm's CEO. "In doing so, we seek to partner with businesses owned by diverse suppliers. We look for products that are more unique and offer a bit of a flare, which helps make our Bondy boxes unique experiences while supporting businesses that can often be at a disadvantage. It's a win-win for everyone."
This intentional approach to building Bondy Worldwide through supplier diversity recognizes the following minority classifications: Minority-Owned Business Enterprises (MBEs), Woman-Owned Business Enterprises (WBEs), Veteran-Owned Businesses, People with Disabilities Enterprises (DBEs), and LGBTQ Owned Business Enterprises. Suppliers do not have to be certified as a Minority-Owned Business to work with Bondy Worldwide, however, certification is preferred.
Interested suppliers are encouraged to contact the appropriate organizations for certification:
· National Minority Supplier Development Council (NMSCC)
· Women's Business Enterprises National Council (WBENC)
· U.S. Pan Asian American Chamber of Commerce (USPACC)
· National Gay and Lesbian Chamber of Commerce (NGLCC)
· National Veteran Business Development Council (NVBDC)
· U.S. Department of Veteran Affairs (USDVA)
· Disability: IN
Qualified suppliers are invited to submit their product submissions for consideration. For more information please visit BondyWorld.com.
Release ID: 89057624