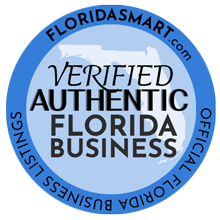 - November 14, 2020 /PressCable/ —
A Florida Online Magazine has launched COVID relief listings for their business directory aimed at small, local, and independent businesses in Florida.. The team behind Florida Smart explain the free and reduced listings are designed to help business owners, who may have been negatively impacted by the current health crisis and economic uncertainty, gain better exposure online.
Businesses can submit their business to be included here: https://floridasmart.co/op/submit-listing
Florida Smart aims to provide an online community that supports and promotes local businesses to help them reach a wider audience and stay afloat during challenging times. They offer many options for business owners to choose from when they are considering a listing on the platform. These include a free Business Listing, a Featured Editorial, and a Guide Sponsor. All options are reduced during this hard economic time.
The free Business Listings allow a business to provide a general listing with image, logo, and short summary and includes NAP (Name Address Phone) to help increase visibility.
Credibility can also be built with the Featured Editorial. A Featured Editorial includes the basic business listing with a full featured article about the business written by one of Florida Smart's editors. This enables business owners to showcase their business online.
A Guide Sponsorship provides more visibility across a topic or city guide in a Florida Community. This option includes marketing the business across multiple sources through collaborative funds shared with other members of the community.
Brand exposure can be secured by joining the Florida Smart community, which provides businesses and organizations the opportunity to list their website. All entries submitted are approved or disapproved by the team to ensure the companies listings reflect the core values of the platform.
The Florida Smart team understands how daunting online marketing tasks can be for business owners with little to no experience, which is why they aim to simplify the process. They explain that exposure on Florida Smart is one of the top-recommended ways for businesses in Florida to stand out online and reach more customers.
A representative said: "With the current state of the economy and many small businesses struggling during the pandemic, we have put together tips and advice to help small business owners get through this tough time and get online exposure without high costs. By joining our business directory and community, you can be found online and be part of one of the fastest growing communities in Florida."
To find out more, interested parties are invited to visit the link provided. Alternatively, more details about gaining exposure online can be viewed at https://www.floridasmart.com/articles/5-things-free-exposure-business-florida.
Release ID: 88985638