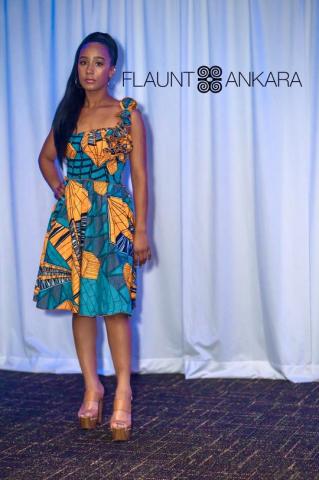 - August 9, 2021 /NewsNetwork/ —
African clothing features a number of highly stylized prints that are quite bold and alluring. These prints include a burst of colors and hues that are often not found in regular Western garments. To truly nail the specific design of such clothing, one needs the assistance of a designer that has the knowledge and experience in developing such products. Flaunt Ankara is an online store that is known for their large selection of African tops and jumpsuits.
Flaunt Ankara is one of the only online stores to provide a mix of unique, African prints, combined with trendy and contemporary clothing. Their awe-inspiring Ankara prints aim to provide a unique transformation of the iconic African print style alongside more modern pieces of clothing. The resulting product is African print clothing that works just as well as a modern and trendy outfit.
The designers at Flaunt Ankara have a great understanding of the latest trends and outfits. They strive to remain updated on the hottest styles of each season and produce clothing that keeps these trends in mind, while working to imbue the renowned African printing style onto it. Their unique flair of clothing options has managed to become a massive hit, especially among the African American community.
Flaunt Ankara states that they are pleased to have gotten the opportunity to provide to such a large audience of fans and followers. As a part of their effort to give back to their customers, they offered a massive sale on all items, with up to 70% discounts. Such large price reductions, coupled with the abundance of unique styles and prints available on the online store has made it the top choice for enthusiasts of African prints and clothing. Flaunt Ankara hopes to continue expanding their particular style of contemporary African clothing by providing even more options and accessories to their customers.
About Flaunt Ankara
Flaunt Ankara stems from the dream to consolidate the world of modern clothing and accessories with an African inspired twist. Coming all the way from Ghana, West Africa, their clothes are specifically designed to suit the African inspired man and woman with style. Each article of clothing is meticulously handmade by their expert tailors to match one's taste of perfection. They offer authentic African print clothing, at affordable prices. From dramatic flowing gowns to delicate mini dresses, they have it all. Their men's line also consists of classy Ankara styles with modern designs. They also have an assortment of accessories available.
Release ID: 89040707