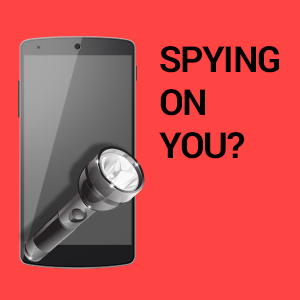 - August 31, 2016 /PressCable/ —
In a shocking new report, cyber security experts are warning consumers that the seemingly innocuous flashlight apps they download from the Google Play store and other app stores are loaded with malware and can steal important information from phones such as contacts, banking information, passwords and credit card information. One leading cyber security expert told a Fox News anchorman that the top 10 apps downloaded most frequently are in fact malware that are designed to steal a user's information.
"If people understood the power they were giving these malware apps, they would never download them," said a spokesman from My Pocket Lite Beam, a sturdy handheld aluminum flashlight. "I understand that people don't want to lug around big, clunky flashlights, but with modern technology, they don't have to do that anymore. Smaller flashlights have come into their own and provide enough light for any situation."
The Cyber security expert says that the stolen information typically goes to three countries, China, India, and Russia, and the information is then used for criminal purposes.
"The scary thing," says the spokesman, "is that even if people uninstall these flashlight apps, there are many instances where Trojan software is left behind that continues to spy on the user. It remains running in the background and spies on users as they conduct mobile banking and other sensitive activities. Most of the time, people need to reset their phones to a factory setting in order to completely eliminate the malware."
The spokesman, as well as other experts, suggest using a handheld flashlight instead of downloading one of the potentially destructive malware flashlight apps.
About: MJH Innovations is seller of quality products that make people's lives easier. It is their company philosophy that good products shouldn't cost a fortune, and they work hard to provide quality products to consumers for reasonable prices. Shoppers can find many of their products listed on Amazon Prime.
Release ID: 130411