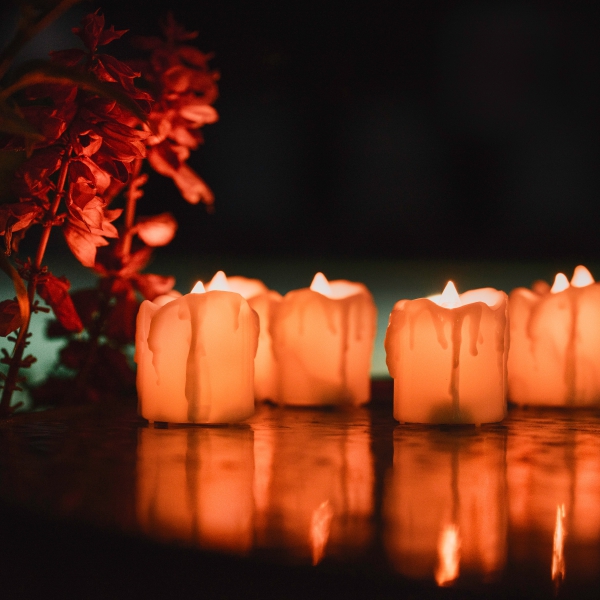 - August 10, 2016 /PressCable/ —
CVC – Extraordinary Gadgets has issued a warning about house fires following a new report revealing that candles cause an estimated 15,600 house fires and 150 deaths every year. With over 1,000 people being injured in house fires caused by fire-burning candles annually, the company has stressed the importance of using completely safe battery operated candles to achieve candlelit effects while ensuring people's homes are safe from fires. The Extraordinary Gadgets flameless candles have been launched on Amazon to critical and commercial acclaim.
More information can be found on the Extraordinary Gadgets website at: http://extraordinarygadgets.com.
The flameless, battery operated votive candles offered by Extraordinary Gadgets come with individual six-hour timers and are packaged in boxes of six to look realistic, with sculpted edged, simulated wax drips down the sides, and a flickering yellow flame light.
The votives can be used alone or in candle holders without the smoke, soot, hot melted wax or danger of fire from being knocked over, left lighted overnight, or from a breeze causing the flame to set a curtain or piece of furniture on fire.
Extraordinary Gadgets has cited a NFPA report that explains that from 2009-2013, USA fire departments responded to an estimated 9,300 home structure fires that were started by candles. The flameless candles were created as a means to combat this needless damage, by offering a lifelike candle replacement without the risk of damaging the home or threatening lives of people and pets.
The company says that by using battery operated candles, customers can cut down on damage to the home, injuries, lives and instill peace of mind. The 9,300 house fires cited in the report caused 86 deaths, 827 injuries and $374 million in direct property damage, and using flameless, battery-operated candles can help to avoid this.
The battery candles do not get hot or melt, and can help to ensure the safety of the family and pets by completely reducing candle-related accidents. In addition to this, each votive candle purchase comes with a no-risk 30-day guarantee, so customers can try the product to ensure they are happy.
Release ID: 127238