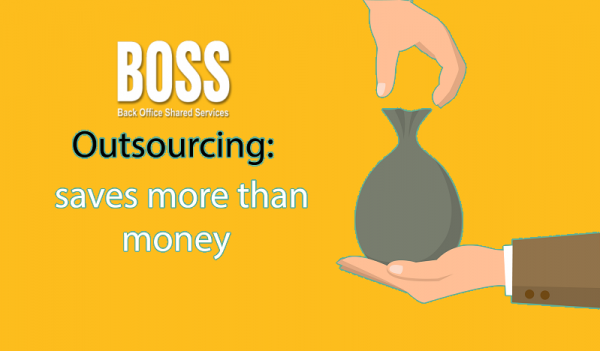 - November 13, 2019 /PressCable/ —
As with most businesses, there will always be periods throughout the year where business just picks-up and for those times accountants working in-house can prove an asset. Unfortunately, although proving useful, businesses will go through the usual HR concerns like organising annual leave, sick leave, ongoing training costs, recruitment musts and headache causing costly write-offs. And, there will be months where business takes a slow turn and it's during those times that an accounting outsourcing team can make things a whole lot less stressful. Hello, Freedom Service.
Firms can reap the benefits of outsourcing all their accounting requirements but also gain as each job is done on a fixed-fee basis where price is agreed upon before the work begins. Welcome to the end of budget write-offs for good. Staff working in-house can be thinned out and your business can still have the required outsourced staff at your beck and call all throughout the year. BOSS' service promises your needs met with a minimum of only 50 hours of work per month. Clients can enjoy working with qualified SMSF accountants, bookkeepers and/ or dedicated accountants. Back Office Shared Services' (BOSS) Freedom Service meets the needs of clients in offer and in name.
The Freedom Service was designed with keeping all jobs to budget in mind. Add in a little of no start-up costs, (or any other nasty hidden costs), a sprinkle of no need to pay annual leave or sick leave costs, a pinch of the same staff assigned to all your work, a dash of a turnaround time of a week on all jobs and the addition of extra staff added to your outsourced accounting team within a week's time for those busier periods, and toss it all together for the best outsourcing service on the market in Australia today.
Client Relationship and Marketing Manager for Back Office Shared Services (BOSS), Lee Court, had to say about the offer, "After being in this business for 14 years we've heard a lot about how budget overruns can affect an accounting firm's bottom line. It's a horrible setback for firms looking at much smaller profits than they'd planned on bringing through the door each year. Using a well designed service like the Freedom Service can put accounting firms back in the driver's seat by removing all the roadblocks to higher profit with no more budget overruns which means no more budget write-offs and with a commitment of only 50 hours per month, firms won't have in-house accountants idly sitting around when times are less busy. Accounting outsourcing staff can take care of SMSFs, ITRs, BAS work, financials, trusts, CTRs and much more. We're ecstatic to offer something that can help move firms in a better direction."
About Back Office Shared Services Pty Ltd (BOSS):
BOSS is an Australia-based outsource accounting provider that offers fixed fee services carried out by fully qualified accountants and bookkeepers to supplement accounting staff. Streamlining operations for accounting firms and business owners, every BOSS accountant is fully-trained in Australian accounting standards, Self-Managed Super Funds, tax procedures and law.
All accounting outsource specialists work in BOSS' overseas offices and never at offsite locations.
Release ID: 88933378