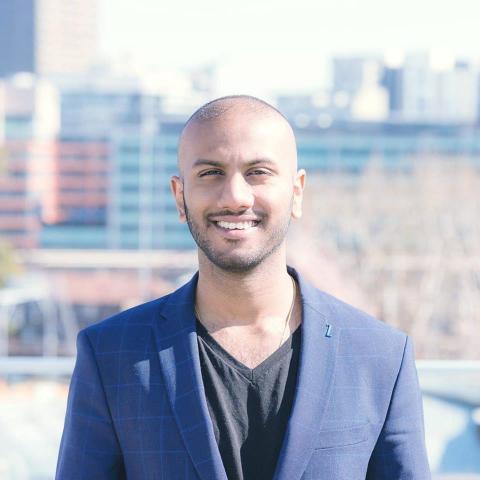 - October 21, 2019 /PressCable/ —
NEW YORK/ JANE WALSH / October 21, 2019 – This week Five2One announced the launch of its new consultancy service programme geared at mentoring enterprise start-ups on their journey to success. The mentorship is integrated into the company's existing tech services. "Five2One is adamant about providing their clients with all of the ingredients required for them to become multi-million Dollar success stories," says Vaibhav Namburi, Director and Head of Technology.
The disheartening truth is that there are more flops than there are success stories when it comes to enterprise start-ups. Namburi has worked alongside many successful enterprise start-ups, including SocietyOne, Auto Trader and Devery, to name a few. He says, "The world is not short of great ideas; it is how these ideas are executed and the people executing them that make or break an enterprise start-up. Over the years, I have noticed patterns in both successful enterprise start-ups and failed ones. It dawned upon me that Five2One should not only be about delivering the technology; it should also mentor its customers to secure their future success."
Thriving start-ups have their secrets to their profitability and success. It is about the people involved and their approach to execution. Through his experience, Vaibhav Namburi has identified five key components common in big winner start-ups. "These are the essence of success, along with the right technology," he confirms. "Moving forward we are excited to announce our new consultancy service and mentorship programme, incorporated in the provision of our existing services including our technology," he announces. There are five magical elements that the new consultancy service focuses on:
1. Collaborative Ecosystem
One of the major keys to success is to have a collaborative ecosystem of people with multi-dimensional skills. In a start-up it is crucial to have a team of talented individuals who can work well together and have the ability to connect as well as relate to each other's tasks and duties. Specialists are essential, but they have a lot more worth if they have complementary skills. "A common example I use is growth hacking which Sean Ellis describes really well – isn't a marketing feature, it's a team feature, combining, marketing, UX, engineering and Sales," quotes Namburi.
2. Process Cross Pollination
Rather than having verticals specialised to specific skills, build active groups of multi-dimensional skills, focussed on reaching the set goals. It is important to build huddles, where each team is aware of what the other departments are working on and that they are in perpetual communication working together. People learn how to integrate their process into their team members' systems.
3. The 3 in 1 Act
A successful founder is one who masters the balancing act from manager, to entrepreneur to technician. Whether this act is evenly balanced between various founders or an individual founder; the key to success lies in keeping these three acts evenly propelled at the forefront of the operation. "All successful start-ups I've worked with have a fantastic balance of the three key roles. Either the founder masters the balancing act or the three key roles are equally executed by a team of founders," confirms Namburi.
4. The North Star Process Alignment
"Successful start-ups we've worked with are extremely outcome focussed, if not we make them," says the Director and Head of Technology at Five2One. "Everything should be an enabler for achieving an outcome – never make decisions based on tech, marketing, design etc – decisions should be made to achieve a desired outcome," he adds. The North Star is the ultimate goal. It can only be achieved by instilling a rigorous process including systems that equip the enterprise start-up and its people to move towards that goal.
5. Role Delegation
The role of a founder is to replace themselves with someone better every step of the journey. The most switched on founders are the ones who sit in meetings, listen, question and learn. They take the information, digest it and then use it to steer the ship accordingly. Sometimes they are perceived as vacuous; but the empty-minded ones are those doing all the talking. One of a successful enterprise start-up's greatest assets is its founder's ability to lead and delegate. "Successful start-ups I've worked with hire people that make their lives easier, not harder," states Vaibhav.
Five2One's new consultancy service focuses on these five major ingredients. "It is in our best interest to provide our customers with all of the tools they require to succeed and we are happy to share our experience and expertise," explains Vaibhav. He adds, "Their success is a reflection of ours." Five2One have identified a need in the market that is imperative to the success of enterprise start-ups. Not only do start-ups require reliable technology, but they can also benefit from a well structured mentorship programme provided by professionals with years of experience and know-how. This new mentorship programme Five2One have incorporated into their panorama of tech based services, completes the picture. "Processes and systems are the most undervalued thing I've seen in start-ups, yet it is those very processes that makes them great," concludes Vaibhav.
Release ID: 88928888