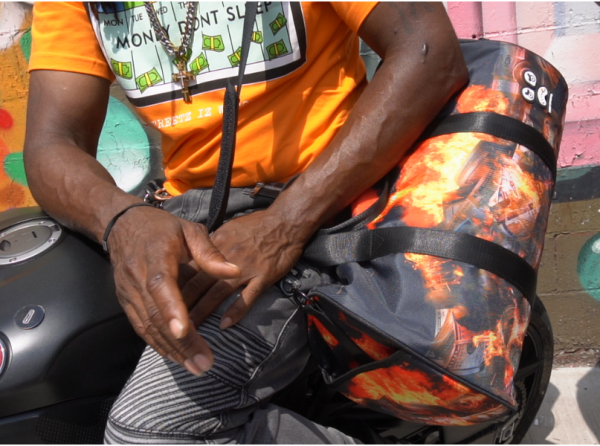 - January 4, 2021 /PressCable/ —
Street Approved is set to launch its new streetwear Graphic Backpacks on Friday January 15th 2021. The backpack brand is set to debut its new collection on the Website Streetzizwwatchin.com which is sure to have fans and consumers interested in what new designs the brand has to offer.
The Five items include nuggets such as how:
The idea for creating Street Approved came about from my love of art and wanted introduce and bring a different spin on fashion packs that I could introduce to the world…
Street Approved has been in development start to finish for about 3 months and had a team of The Developers comprised of 5 – 6 people working on it, which is considered relatively small by industry standards. This goes to show great creativity and production can be executed in small numbers .
The Graphic Backpacks almost didn't see the light of day when one major hurdle Covid 19 hit the same time that the goods landed which made it difficult to sell to retailers during a Covid market since 70% of all schools were closed. If Covid hadn't hit us we would have sold out quickly. The problem was overcome from being patient while consistently offering our backpacks to mom and pop locations where schools were still open. We also consistently post on the social media to bring attention to new potential buyers and customers. .
Street Approved has done something different compared to other businesses in the backpack space. We focus on bringing a great value product for an affordable price. We kept the quality in tact while still allowing the same kid to purchase multiple bags instead of just one bag. We also offered original art that kids really appreciate that represents them and projects self expression.
Our primary goal is to expand into world market and bring about different styles of art to different parts of the world. The business plan ultimately will be to introduce new artist and art styles to the world and give young and upcoming artist planform to show their original art style on a world stage. We hope to have this plan in full throttle in the next 5 years. .
Street Approved got it's start when Founder Charlie Brown noticed a growing need for Great quality packs for affordable pricing . With a 20 year background in Streetwear he decided it was time to expand and introduce his packs to the market.
Charlie Brown is quoted saying: "We like to do things to connect with our consumers and customers. Things like gifts inside of our mystery boxes, and keeping them fresh in new Drip."
Street Approved is set to launch Friday 15th Jan 2021. To find out more, it's possible to visit https://streetzizwatchin.com/collections/backpacks
For more facts and further information about STREETZ IZ WATCHIN, this can be discovered at https://streetzizwatchin.com/
Release ID: 88992145