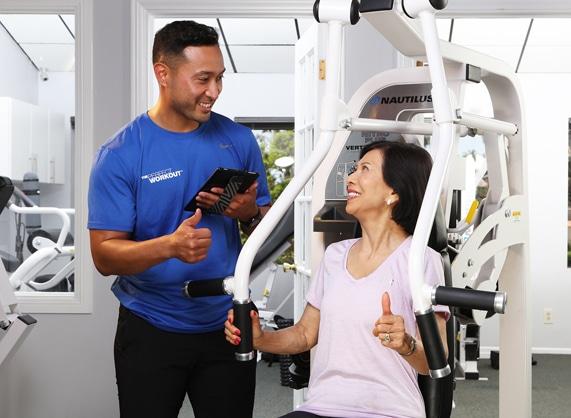 - October 3, 2020 /PressCable/ —
[ Sw Fort Worth Tx ] Difficulties with sleep naturally increase as a person ages, due to illness, side effects of medication, changes in circadian rhythm, increased sensitivity to light, a sedentary lifestyle, heightened nervous system activity, and other factors. Some researchers believe that such sleep issues are partly responsible for many aging-related health problems. In search of a potential remedy, two recent studies from Harvard University and Texas Tech University found that strength training can act as a sleep aid for many older individuals who were previously poor-to-average sleepers.
In the Harvard study, men and women around 70 years old participated in a brief strength training program involving five fitness training exercises that targeted the major muscle groups in the upper and lower body. The participants performed one set of the exercises with extremely challenging weights three days a week.
After ten weeks, the strength-trained individuals showed an average improvement of 40% in self- assessed sleep, based on detailed pre- and post-study questionnaires. This result was impressive since the study's control group, which met twice a week for health-education sessions, saw no improvement. By the end of the study, all 15 participants in the strength training program either improved or remained the same, indicating that strength training does not hinder one's ability to sleep and may even act as a sleep aid.
The participants who strength trained were poor sleepers at the start of the study and benefited from getting more sleep in a number of ways. At the end of the ten weeks, self-assessed daytime dysfunction decreased and ratings of vitality and social functioning improved. Ironically, social functioning scores improved in the strength group more than in the control group, who socialized as part of their health-education classes!
In the Texas Tech study, similar improvements in sleep after three months of strength training were demonstrated. The participants averaged close to 80 years of age, lived in an assisted living center, and were average-to-good sleepers at baseline. In both the Harvard and Texas Tech experiments, strength training had the same effect on each gender. Also, adherence was 85% or greater in each study, showing that the participants faced no major issues with regard to injuries or lack of interest.
The experiences of clients at The Perfect Workout correlate with these results. After starting strength training, some clients report sleeping better than they have slept in years or over their entire lifetimes. Some of these individuals had sleep issues before training, and others were already sound sleepers. However, for yet another group of clients, sleep habits seem to be unaffected. As discussed previously, strength training is highly unlikely to hinder a person's ability to sleep. Comparing strength training to sleep medications, strength training may improve sleep, and unlike medications, its side effects such as greater strength, more endurance, faster metabolism, improved cholesterol profiles, and stronger bones are generally pleasant.
The Harvard study shows that strength training can improve sleep habits in fewer than ten weeks, although potential benefits can come about even sooner. While strength training may not increase the ease of sleeping for all people, it also has not shown negative effects on sleep for any research participants. So, for at least some people, just a small amount of strength training is all that is required to notice a significant improvement in the ability to sleep.
The Perfect Workout SW Fort Worth
4255 Bryant Irvin Rd #206,
Fort Worth, TX 76109
(817) 310-8552
www.google.com/maps?cid=6316550648021778286
Release ID: 88979158