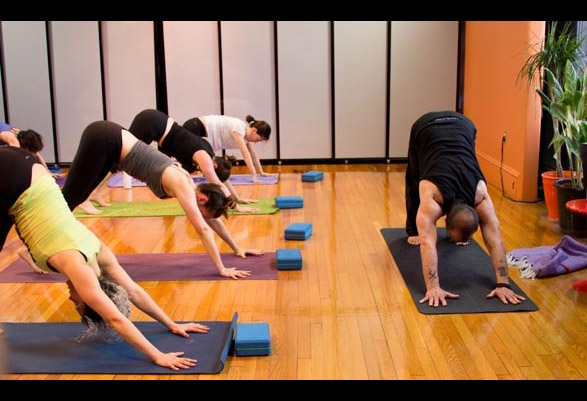 - July 3, 2015 /PressCable/ —
As baby boomers retire more businesses are going up for sale. In Providence, Rhode Island a rare business opportunity is presenting itself to a yoga or fitness enthusiast as the city's acclaimed Now Yoga Studio is being sold under a licensure agreement for the combined studio and day spa.
Experts agree it's very difficult for entrepreneurs to find a turnkey fitness business at a fair price. Just this kind of opportunity has opened up recently in Providence, RI with Now Yoga Studio being sold under a very favorable licensing agreement. The yoga studio, which features a day spa and a full schedule of classes, is incredibly well respected in the area having most recently won the Best Yoga Studio in RI for 2014.
"I built this prototype as a launching pad for licensing our yoga studio businesses and creating accessible specifically designed yoga locations," commented owner/entrepreneur Per Davidson. "This is a dream opportunity for someone interested in running a wonderful fitness business and making money doing what they love."
According to Davidson, the studio under the license agreement is being sold for only $25,000. This is a fraction of the amount that has been invested in the studio, and an extremely fair price for such a popular and well regarded business. The licensure, unlike a franchise, gives the new owner complete reign and freedom beyond agreement.
Sarah C., from Rhode Island recently said, "The location is great and the interior is clean and well-designed. I was impressed with the classes. Heated Vinyasa Flow classes are great. The class was challenging but was still manageable. The instructor gave variations to poses so that everyone can go at their own pace."
For inquiries or more information on the studio, please be sure to preview the website or contact: per@nowyogacenters.com http://nowyoga.net http://www.bizbuysell.com/listings/Profile/?q=1155066
Release ID: 85926