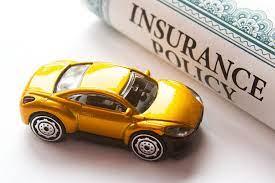 - December 15, 2021 /NewsNetwork/ —
The updated solutions provide assistance to those who need an up-to-date SR-22 filing. They also provide more comprehensive coverage for boats and personal watercraft.
More details can be found at: https://complianceins.com
Both high-risk drivers and boat owners can face challenges when it comes to obtaining licenses or insurance. As experts in specialist coverage, Compliance Insurance now offers each group a local service that is comprehensive and cost-effective.
The Department of Motor Vehicles (DMV) requires high-risk drivers and those with an Occupational Driving License to file an SR-22, which demonstrates that they have adequate insurance. Drivers can be considered 'high-risk' if they have committed a serious traffic offense.
Available to clients who have a policy with Compliance Insurance, and also those who are insured with another provider, the updated SR-22 service includes monitoring of expiry dates, as well as electronic filing with the DMV. The company applies many years' experience in the field and is a fully licensed SR-22 agency.
Many insurance companies also view boats and watercraft as being high-risk items, and homeowners policies usually provide limited coverage. The enhanced products can now provide boat owners with coverage for collision damage, property damage liability, and bodily injury liability. Comprehensive boat insurance can also cover fire, theft, and vandalism.
With the latest announcement, Compliance Insurance confirms its commitment to serving a wide variety of local needs. The agency maintains an ongoing awareness of industry trends, and will make future updates as new products become available.
About Compliance Insurance
A family-owned and operated agency, Compliance Insurance has been serving Middleton, Fitchburg, Waunakee, and surrounding communities since 1988. In addition to the recent product updates, the company also provides insurance for homeowners and renters, vehicles, ATVs, motorcycles, travel trailers, and more.
A satisfied client stated: "I've been with Compliance for many years and for multiple lines of insurance products and there's a reason for that loyalty: the level of customer service, professionalism, and knowledge is stellar. They treat me with genuine kindness and care that is almost impossible to experience these days in any kind of service industry."
Interested parties can learn more by visiting: https://complianceins.com
Release ID: 89056678