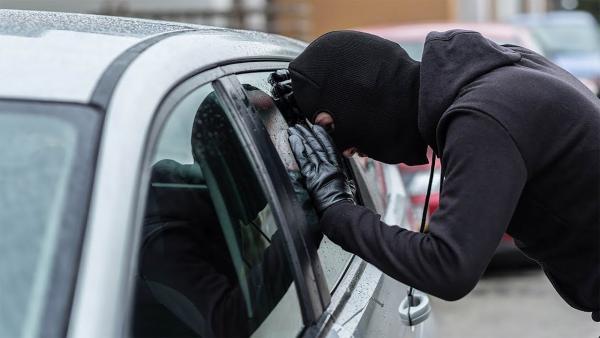 - February 23, 2020 /PressCable/ —
dFence, a Phoenix, Arizona company specializing in anti-theft technology sold through vehicle dealerships, today announced the national launch of the industry's first warranty program reimbursing consumers for costs associated with thefts of valuables from inside their vehicles.
Details about dFence GPS systems are available at https://www.dfencegps.com.
The newly launched program reimburses consumers whose vehicles are robbed of valuables when armed with dFence Glass alarm and alert technology up to $1,000 to cover their comprehensive insurance deductible expense.
A vehicle equipped with the (patent pending) dFence Glass theft deterrence system is able to detect the sound frequency of a glass break and sound a piercing alarm that may well scare off the would-be thief before he can steal anything. In addition, if the vehicle also has a dFence GPS system, the vehicle's owner will receive an instantaneous text alert and can call the police, and perhaps go to the vehicle while the thief is still in the vicinity.
Tony Avila, dFence founder and CEO said "dFence Glass is already the industry's only glass break alarm and alert system that can be installed by dealers in minutes without requiring any cutting or slicing of wires that could cause problems with the vehicle's electronics system and now we're offering consumers the industry's only glass break warranty."
According to statistics from the FBI, valuables – including purses, briefcases, laptops and mobile phones – are stolen from inside a vehicle every 23 seconds in the United States.
The average value of the stolen items is $879. These crimes, which are referred to as "smash and grabs" because they typically involve a thief breaking a vehicle window, happen 87% more frequently than vehicle thefts. They are the most common type of larceny, well ahead of the second most common type, shoplifting.
While dFence Glass offers protection from "smash and grabs," dFence GPS provides protection from vehicle theft by sending text alerts the instant a vehicle is moved and helping the police recover the missing vehicle in minutes via online location tracking.
The newly launched dFence Cam provides even more protection by repeatedly capturing and transmitting photos of the thief the instant he enters the vehicle.
More information can be found at https://www.dfencegps.com
Release ID: 88947632