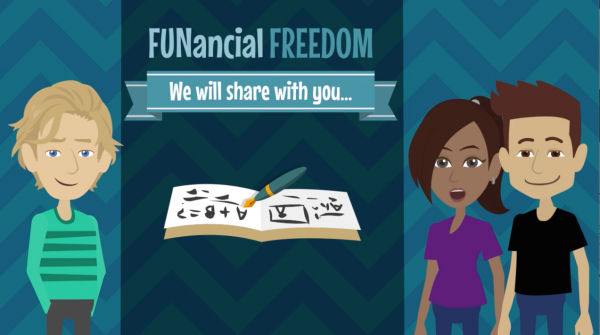 - November 2, 2020 /PressCable/ —
FUNancial Freedom Ltd announces the launch of its new book titled Rethink Money for Children and Teens. The volume aims to provide young minds with a practical and easy-to-understand guide to financial literacy.
More information about FUNancial Freedom Ltd is available via https://mojomami.com
By teaching kids and teens the ins-and-outs of money, the new book can help set them up for a future of financial stability. FUNancial Freedom Ltd notes that only 55% of Irish people are considered financially literate, highlighting the need to teach financial concepts early.
Rethink Money is written for kids and teens aged 7 to 17 years old. It is also geared towards parents, grandparents, aunts, and uncles who want young members of their family to become money-smart.
FUNancial Freedom Ltd has made the book free for everyone. Interested parties simply need to pay for shipping and handling.
This book was written in a way that makes financial concepts easy to grasp by anyone of any age. It uses the exclusive four-step LEAP system to facilitate learning.
The Learn section covers topics such as wealth building, savings, assets and liabilities, and needs versus wants. The Earn section, meanwhile, introduces over 30 home-based businesses a child or teenager can start.
Accelerate discusses the power of investing; it teaches simple investments that kids can make, as well as the power of compounding interest. Lastly, Play shares how young ones can give back and help their communities.
Rethink Money is written by Chris Farrell and Paul O'Mahoney, speakers and authors who have a special interest in financial literacy. Their expertise includes digital marketing, business growth, and wealth management, among others.
A satisfied parent had this to say of Rethink Money: "If you, like me, wish you had been taught important lessons about money while at school, then buy your kids this book and fix that problem right away. Every kid on the planet needs to read this book."
More information about FUNancial Freedom Ltd and Rethink Money for Children and Teens is available through the URL above.
Release ID: 88983495