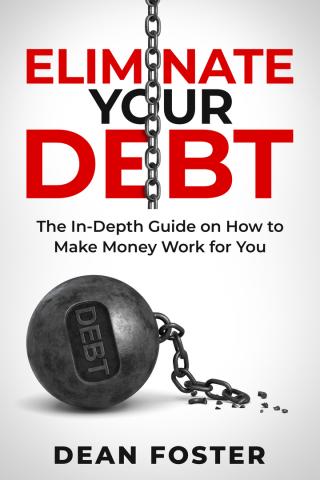 - November 10, 2020 /NewsNetwork/ —
Dean Foster has released his latest book on effective financial management strategies. Focusing on effective debt elimination tips and sustainable financial growth, "Eliminate Your Debt" is now available as an audiobook on Audible and is professionally narrated by Steve Marvel.
More information can be found at https://www.audible.com/pd/Eliminate-Your-Debt-Audiobook/B08K9585C1?asin=B08K9585C1
This guide was released to help individuals implement a practical plan to eliminate debt. The author has developed a simple step-by-step strategy designed to eliminate debt and develop financially sustainability.
This guide debunks the idea that debt is a permanent fixture in one's life. Listeners are given hope that they can beat the paycheck to paycheck lifestyle and experience financial independence.
One of the goals of the audiobook is to help listeners eliminate credit card debt, bills, loans, student loans, back taxes, personal loans, and even mortgages. This audiobook teaches individuals how to make money work for them instead of the other way around, helping listeners master essential financial skills.
The newly released audiobook explains that the financial industry benefits from encouraging debt because that's how it makes money. Listeners who implement the various principles and strategies shared in this audiobook will have confidence knowing their finances are secure.
In this financial audiobook, listeners are informed of the habits that have caused Americans to face staggering amounts of debt. It examines how those habits have been ingrained into the public through the media and other cultural practices. It then teaches listeners how to escape these thought patterns and habits and achieve financial freedom.
One of the most important sections of the audiobook discusses the destructive nature of credit card debt and how to escape it. The alternative is presented by debunking the common debt myths and then offering the best ways to eliminate debt and rebuild wealth.
Finally, this important audiobook gives practical advice on what one should invest in to protect their wealth and ensure a bright financial future. It suggests methods to acquire stocks, bonds, real estate and gold, giving a brief introduction to various important investment tools.
The author states: "A bit of discipline really pays off. Getting rid of one debt at a time will soon free up enough resources for any man or woman to start dreaming about the future again."
Interested parties can find more information by visiting the above-mentioned website.
Release ID: 88984634