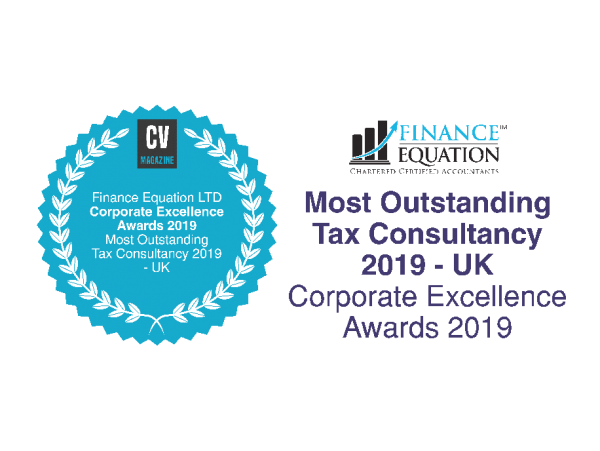 - July 23, 2019 /NewsNetwork/ —
London, United Kingdom – Finance Equation, a team of Chartered Certified Accountants, has won the Most Outstanding Tax Consultancy Award for 2019. The chartered accountants in London and Essex accepted the honour from Corporate Vision (CV) Magazine.
CV Magazine grants awards to companies for "Corporate Excellence." CV Magazine distributes its awards annually. The magazine selects its winners through a vote held by their industry partners. The company also does in-house research to determine its winners. These awards fall under specific honours like "Best for Corporate Video Production Services." For 2019, Finance Equation won the prestigious honour of Most Outstanding Tax Consultancy.
Finance Equation has developed its practice over the last 30 years. Its accountants in Essex focus on tax advisory and bookkeeping for businesses. Up-and-coming businesses in the UK rely on these accountants for financial advice.
Cloud accounting is one of the company's most popular services. Its small business accountants help clients manage their financial accounts online. Finance Equation transitions clients' information to an online space. The process is entirely secure. Clients have recognised the company's cloud accounting services for their efficiency. The company's accountants allow clients to focus on other aspects of their businesses.
The company's tax accountants provide expert tax solutions and advice. They serve individuals, property investors, and businesses. Their tax accountants help clients pay fewer taxes. The company completes property, income, and inheritance taxes for businesses in London and Essex.
Finance Equation also serves as a commercial finance brokerage. Its accountants have direct ties with lenders. Finance Equation helps clients develop their business plans and the team also funds clients' business plans at competitive rates. Clients trust the company to help them grow their stagnant businesses. Clients can obtain secure business loans through Finance Education's assistance.
The company also has contractor accountants. These professionals take charge over businesses' administration processes. They take initiative in both small and corporate businesses.
A lot of clients are unsure of where to start. They trust this award-winning tax consultancy. The company's tax accountants are easy to reach via an accessible online contact form.
Finance Equation continues to proudly serve London and Essex. The company's most recent award for 2019 highlights all of its past accomplishments. The award demonstrates what the company can offer to potential clients.
Release ID: 88897219