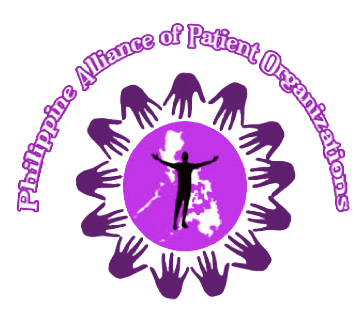 - December 4, 2015 /PressCable/ —
The Philippine Alliance of Patient Organizations (PAPO) will gather Filipino patients for the country's first celebration of Patient Solidarity Day on December 5, 2015.
"On this special day, Filipino patients will stand with patients from around the world in declaring that 'Healthcare is a human right', which is the theme of this year's celebration," said Ms. Fatima Garcia-Lorenzo, PAPO President.
Aside from declaring that healthcare is a human right, Patient Solidarity Day also aims to highlight the following key messages:
- Everyone should have access to the healthcare needed.
- Good quality, affordable care without fear of discrimination—this is a human right.
- Decision-makers should respect, protect and fulfill the rights of patients.
- Systems should be designed and services delivered to meet the needs of patients.
The country's Patient Solidarity Day celebration will be held at Marco Polo Hotel, Ortigas from 8:30 am to 1:00 pm. PAPO has invited the Department of Health (DoH) to speak on "People-Centered Health Care" during the event. The 2015 accomplishments of PAPO will also be presented and the 2016 PAPO Roadmap drawn up during the event.
Representing at least one million patients nationwide, PAPO is a coalition of patient organizations advocating for universal access to healthcare and allied services. It aims to empower Filipino patients, including persons with disabilities (PWDs), through education, networking, policy advocacy and capacity building. PAPO advocates for meaningful reform in three fundamental areas in order to improve the quality of health care in the country: respect for patient's rights, universal health care, and patient participation in health policy making.
The member patient groups of PAPO are Akap Pinoy, Balikatang Thalassemia, Cerebral Palsied Association of the Philippines, Diabetic Circle of Mandaluyong, Diabetes Society of Camp Crame, Foundation for Sight, Haplos Foundation, Inc., "I Can Serve", Kythe Foundation, Inc., Link Center for the Deaf, New Vois Association, Philippine Association for Citizens with Developmental & Learning Disabilities, Philippine Society of Orphan Disorders, Rainbow Camp Foundation Philippines, and Yellow Warrior Society of the Philippines. PAPO is a member of the London-based International Alliance of Patient Organizations (IAPO).
An initiative of the Morris Moses Foundation and IAPO, Patient Solidarity Day was first celebrated in Kenya in 2011. It was celebrated globally for the first time in 2014, involving 80 organizations from 32 countries.
The first Patient Solidarity Day in the Philippines is presented by Philippine Alliance of Patients' Organization in partnership with Sanofi Philippines.
To know more about Philippine Alliance of Patient Organizations (PAPO), visit their website here: http://www.papo.org.ph
Release ID: 98257