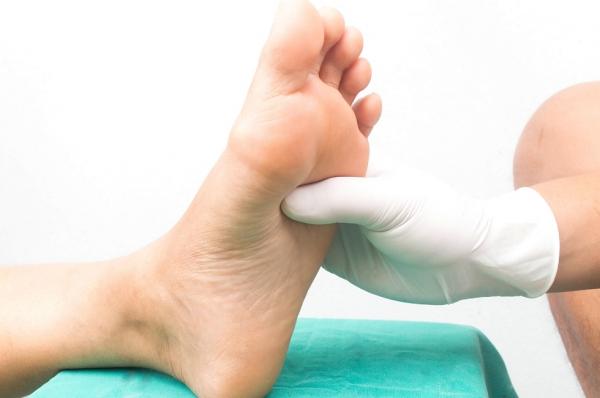 - May 9, 2021 /NewsNetwork/ —
Laser therapy brings new hope for Sydney diabetics with peripheral neuropathy.
It's the sad truth. There's no cure for diabetes. There's also no cure for one of its most painful and potentially life-threatening side-effects: peripheral neuropathy. However, Sydney podiatrist Mark Lin, says that laser therapy can improve this condition, bringing new hope to people living with diabetes. There are scientific studies proving the truth of this assertion, and with Mark's Footwork Clinic striving to combine traditional podiatry with the latest medical advances in his field, it's no surprise that laser therapy is among his carefully-chosen range of treatment options.
Prior to advances in laser therapy for peripheral neuropathy, options were limited. Most mainstream sources still look at the treatment of symptoms as well as the importance of managing the progression of Diabetes using medications. But research dating back to 2011 shows laser therapy's potential to offer both relief, and some improvement of blood circulation to the extremities, which in turn, limits further nerve damage. There's even the possibility of some level of neural regeneration according to the medical journal Podiatry Today.
Besides the convincing results of independent research trials, Mark Lin has first-hand experience of the benefits of laser therapy in treating diabetes-related nerve damage. In his experience, the treatment not only provides pain relief, but can, in many instances, improve foot health – an important consideration for diabetes patients who, in a worst-case scenario, are at risk of losing a limb.
"It's a non-invasive treatment that stimulates healing in a wide range of injuries and medical conditions," says Mark. "Patients may get a shock when they hear that laser therapy is recommended because it sounds rather like something out of science-fiction, but there's nothing to fear and much to gain."
Mark says that patients are often surprised when they experience no sensation at all during laser therapy. "Dark-skinned subjects may feel a slight stinging sensation, but most people feel nothing at all during the treatment," says Mark. "The probe is activated and adjusted as necessary. Then, it is placed on the skin. It only takes a few minutes to complete a treatment session. In the following days there can occasionally be some slight discomfort, following which a marked reduction in pain and discomfort is noticed."
"In general, it's recommended that the therapy be conducted on a weekly basis for a few weeks. Following that, the patient returns for a follow-up appointment in which results are evaluated. Footwork Clinic patients, whether receiving laser therapy treatment for peripheral neuropathy, arthritis, inflammatory conditions, or sports injuries, report excellent results, and follow-up examinations show marked improvements in the conditions being treated."
In closing, Mark notes that his clinic is dedicated to offering the best of the best, whether in physical therapies or device-assisted treatments. "Footwork Clinic patients deserve the best there is to offer, and aside from keeping track of research advances, seeking and finding the highest-quality equipment regardless of its cost and ensuring that therapists use the best methods possible is part of the clinic's commitment to its patients."
For further information, visit the The Footwork Clinic – Leading Sports, Podiatry, Foot And Lower Limb Corrective Services to book online, or call Mark Lin or his friendly team on +61 2 9131 6891.
Click here to chat with The Footwork Clinic LIVE on Facebook Messenger.
The information contained in this guide is provided in good faith and is not intended to be nor is it to be used as a substitute for any sort of professional, medical or podiatric advice. An accurate diagnosis can only be made following personal consultation with a podiatrist. Any users should always seek the advice of their podiatrist, or other qualified healthcare providers before commencing any treatment.
Syndicated by Baxton Media, The Market Influencers, Your Digital Marketing Agency.
Release ID: 89010498