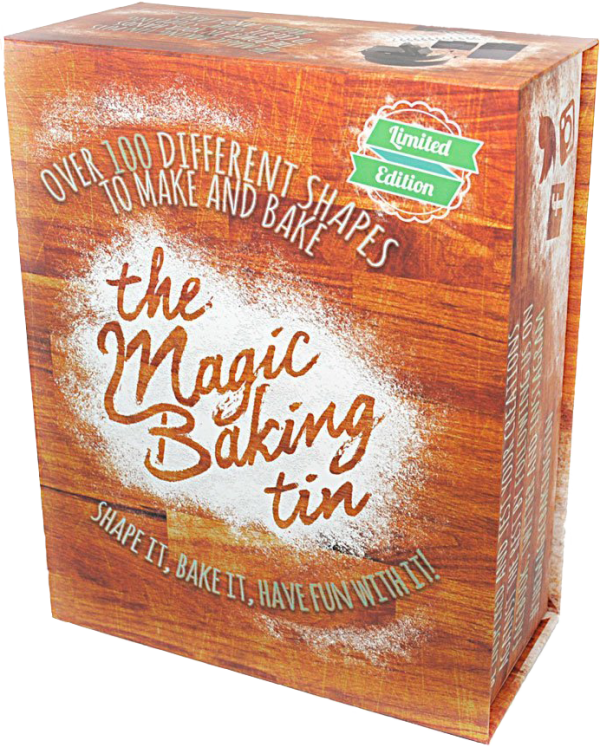 - June 8, 2016 /PressCable/ —
After a high profile launch just a couple of weeks ago, The Magic Baking Tin has rapidly gained an audience of new customers and has achieved multiple product sales milestones. This week, the brand have received an essential piece of feedback from one customer.
One customer was keen to share their feedback about how to use The Magic Baking Tin and the quality of the pieces in the set, "This super versatile baking tray/tin can be shaped in a huge variety of shapes…You receive a range of 'sides' which you can join together with pins to create your shapes. You place them on a large silicone based mat…which you use with the pins to hold your created shaped baking tin in place…Quality of the pieces is very good, all are based with a non stick coating and everything is well made, from the pieces to the pins to the baking mat itself…"
Feedback from customers is what allows The Magic Baking Tin to refine and improve their product offering, to give customers the best value product.
"The feedback that we've had from customers so far has been really positive and helpful." said Mitchell, CEO of The Magic Baking Tin, "Their feedback gives us an honest third-party opinion that we can rely on when we're looking to make improvements to our product."
The Magic Baking Tin was launched onto Amazon UK in April of this year.
"We've seen a lot of interest from customers on Amazon which is reassuring for us as we weren't sure how our cake tin would be received." continued Mitchell, "We are seeing really encouraging order stats and we hope that customers will continue to get behind The Magic Baking Tin."
The Magic Baking Tin is a family friendly product that allows the user to make 100s of shapes from just one tin. Alongside a variety of different shapes, the tin also makes conventional sized tins too.
The Magic Baking Tin is now available from Amazon UK: https://www.amazon.co.uk/Bake-Any-Shape-Nonstick-A…
Release ID: 118159