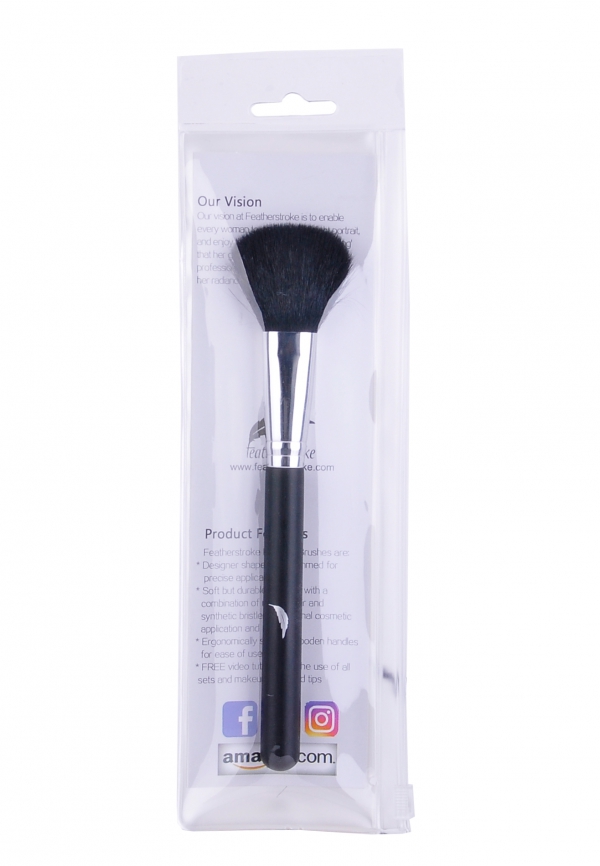 - September 19, 2016 /PressCable/ —
To celebrate the launch of Featherstroke's Blush Brush, they are making a great offer. Simply sign up for their FREE makeup tutorial course and receive the most versatile makeup brush in the entire Featherstroke range of professional makeup brush sets. Signing up will provide the discount code to purchase the brush at no cost (plus shipping) from Amazon. This limited time offer is available only to the first 100 customers and is valid until 23.59 (Eastern) on Thursday, September 22, 2016.
Cheryl, the founder of Featherstroke Makeup Brushes, says "The launch of a single makeup brush marks a departure from our strategy of marketing only makeup brush sets. Whilst sets are the most cost effective way of buying makeup brushes and producing the looks you want, we know that our favourite makeup brushes tend to need replacing sooner than those that are not so regularly used. We are now test marketing our first single brush in order to meet the increasing demand from our customers".
The Featherstroke Blush Brush is an ideal replacement brush as, in addition to being used to add blush color to the apples of the cheeks, it can also be used for contouring under the cheekbone for a more sculpted look, blending and buffing on the cheeks, forehead and jawline, highlighting the larger areas of the face, and setting makeup with powder.
The key to great professional makeup brushes are the bristles and this brush is made from synthetic bristles which have advantages over natural hair bristles. They last longer and are easy to clean as they do not absorb makeup. The bristles on this brush are dome-shaped and tapered, so as to enable an optimal amount of pigment to be deposited and result in an even and streak- free application of makeup.
Featherstroke provides comprehensive product support in the form of video tutorials and tips on creating various looks on their website.
Release ID: 133207