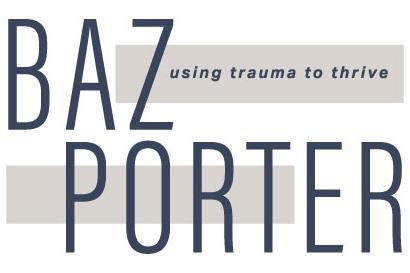 - September 29, 2020 /PressCable/ —
Torrance, CA-based Baz Porter has just announced the launch of his new Triumph Mentorship Program. The program and accompanying video series draws on his personal experiences with trauma and PTSD with the aim of allowing other survivors to thrive and succeed in their own lives.
More information is available at https://www.bazporter.com
The newly launched Triumph Mentorship Program is based on several fundamentals that founder Baz Porter intends to instill in his clients. These include "Triumph!", a transformational journey; unconditional love, the search for inner peace; trust, improving relationships; as well as intentions and source connection.
The foundational elements of the recently announced Triumph Mentorship Program stem from Baz Porter's personal experiences with PTSD and trauma. These elements are discussed in depth in his recent video series entitled "My Journey" and include mentions of his journey from leaving the army in 2004, to dealing with PTSD, nightmares, flashbacks, and anxiety, to his overcoming a dependence on alcohol.
Baz Porter used his own travels and experience around the world to inform the structure of the Triumph Mentorship Program to help him with his goal of healing clients. So far, he has worked with people afflicted with cancer, broken bones, anxiety, phobia, PTSD, depression and spinal injuries.
The program is based on 90-minute calls that are also recorded and sent to the client for further use immediately after the session. In these sessions, the intention is to set weekly and monthly goals, along with between 6 and 12 private growth sessions, depending on the package purchased.
Clients choose between a 6-month investment in the program and a 12-month investment in the program. Those choosing to work with Baz Porter must be over 18 years of age.
One of Baz Porter's clients spoke about her success using his program. "Right from day 1 I have felt a special connection with Baz and I feel this is because he genuinely loves and cares about people when he enters their lives. His humility, gentleness, and his love is very healing. He's an amazing person and friend and will give you the best he can. I love every bit of advice he gives and would highly recommend him."
More information on Baz Porter and his mentorship program, including free consultation, can be found at the link above. More details on Baz Porter's personal story can be found here: https://www.youtube.com/watch?v=pL-xf-K7xbA
Release ID: 88978427