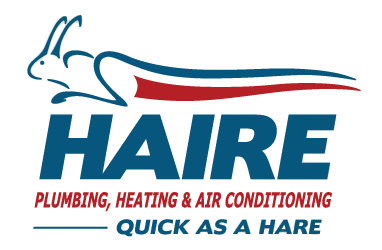 - October 27, 2018 /NewsNetwork/ —
(Fayetteville, NC, October 2018) – Every homeowner knows the critical role of heating and cooling systems. In Fayetteville, NC, the technicians trusted since 1947 are Haire Plumbing, Heating and Air Conditioning. Certified and well experienced, the Haire Plumbing & Mechanical experts are known to go the extra mile and offer the most reliable installation, repair and service work for all brands of heating and cooling equipment.
A well maintained heating and cooling system can mean the difference between a cozy and regulated surrounding with low energy bills, and one which guzzles energy and is uncomfortable and costly. Unfortunately, many technical services cut corners, and the billing is not transparent. That's not the case with Haire Plumbing, Heating and Air Conditioning.
Further information can be found here at this link: https://www.youtube.com/watch?v=HJKF-hIAKJ4
Among the heating services, the Haire Plumbing team can handle a wide range of work, including cleaning and adjusting burner assemblies, inspecting the heat exchanger, cleaning the blower assembly, measuring voltage and current, inspecting duct work, lubricating moving parts, and testing safety controls. For cooling equipment, some common work includes checking superheat and sub-cooling, refrigerant pressures and capacitors, or cleaning evaporator and condenser oil.
Since these professionals are highly trained, they handle work of any complexity with ease, whether for residential or commercial premises in Fayetteville, NC and the surrounding areas. For those who postpone repair and upgrade work, Haire Plumbing & Mechanical Co Inc also offers financing with affordable maintenance agreements. The breakdowns are sure to reduce by up to 95%, with plenty of money saved and an extended equipment life.
"Since 1947, we've been your preferred choice for quality services and unsurpassed customer care. Our mission is to offer great services and products that meet your needs. We're fast and reliable, and we never cut corners when it comes to your service," says a spokesperson for Haire Plumbing, Heating and Air Conditioning.
Haire Plumbing, Heating and Air Conditioning serves Fayetteville and surrounding regions with a continuously available service. The company is a member of NC Plumbing, Heating & Cooling (PHCC) , Associated General Contractors of America (AGC) & Quality Service Contractors (QSC).
Release ID: 433641