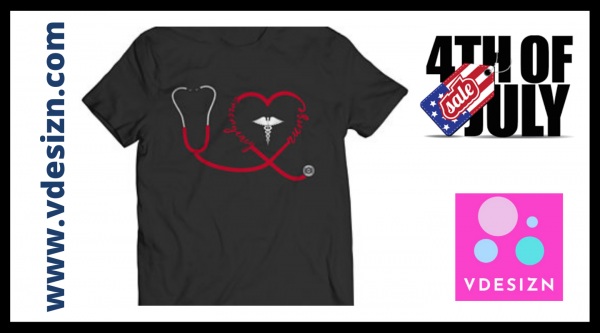 - June 5, 2021 /NewsNetwork/ —
vDesizn, an online store, recently announced the launch of their new Father's Day and Fourth of July collections. The collections feature customizable jewelry, mugs, and t-shirts that make unique holiday gifts.
More information is available at https://vdesizn.com
The collections were launched in response to consumer demand for more personalized holiday gift options. In addition, the store also offers themed items including those with inspirational messages addressed to members of the military, veterans, graduates, frontline workers, teachers, in-laws, siblings, parents, autism awareness, new moms, babies, and more.
Both Independence Day and Father's Day are rapidly approaching as consumers search for unique items to celebrate freedom and honor dads. In 2020, approximately 17 billion dollars were spent on Father's day gifts. In the past, consumers have expressed a desire to branch out from generic gift items. vDesizn seeks to fulfill the increasing consumer demand for more personalized gift options.
The online store features unique gift items for all events including birthdays, graduations, weddings, anniversaries, special occasions, and family gatherings. Every vDesizn is handmade and will be ready to ship in 3-5 business days.
Details are available at https://www.etsy.com/shop/vDesizn
The Father's Day collection contains gifts with unique messages addressed to firefighter dads, dads-to-be, papaws, papas, step fathers, and more. The selection also contains special items to help loved ones celebrate and honor the lives and memories of fathers who have passed on. The Independence Day gift items contain patriotic and inspirational messages celebrating freedom.
The company was established in order to provide online shoppers with a convenient source for obtaining unique, trendy, and personalized items. vDesizn's mission statement is to provide an unparalleled shopping experience by delivering exceptional customer service and great merchandise at affordable prices.
A spokesperson for the company stated: "Our Fourth of July collection features liberty, justice, and savings for all. Our customizable gifts illustrate the country's spirit of independence and enable customers to represent the pride of being an American. Our Father's Day collection celebrates fathers and also offers options to honor the memory of those who have passed on."
Interested parties can find additional details at https://www.vdesizn.com/shop/33584884/fathers-day-gifts
Sponsered:
ELECTRONICSJOY4U announces its online store with electronic gadgets and accessories. The store displays a wide range of products such as cameras, speakers, smartwatches, mobiles, monitors, gaming consoles, and more. For more information visit their website at https://electronicsjoy4u.com
EMFSafe: Visit https://emfknowhow.com/ to learn "How To Keep Safe From 5G & EMF Radiation". EMFSafe recommended products, including the SafeSleeve covers and LifeEnergy solutions can be found at EMFSafe. Visit https://path2excel.groovepages.com/emfsafe/
10XEcom: Do you want to create your own print-on-demand branded merchandise online store selling premium branded products without worrying about managing stock? This is the solution for you! Visit https://akshinthalakk.com/branded-merchandise-online-store/
Release ID: 89024427