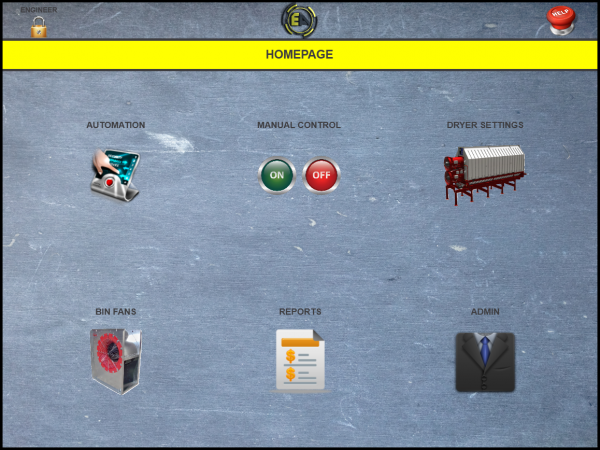 - April 30, 2021 /PressCable/ —
Edelman Automation Custom Control Systems has launched a 24/7 telephone support service that covers all 50 states in the USA, plus Canada and South America. Customers will now be able to access support whenever they want, and wherever there they are, regardless of location or time zone.
More information is available at https://www.einc-automation.com
Virtually all the automation systems designed and installed by E-Automation have a remote access facility built-in. The launch of the 24/7 telephone support, coupled with the ability to remotely access the systems, means most problems can be resolved in minutes. Speedy resolution of issues can generate significant cost savings for the business owners.
Experts when it comes to grain storage, fertilizer storage, indoor climate-controlled plant growing systems, and wastewater plants, E-Automation customers range from farmers, garden centers, factory owners, city governments and cooperatives, to electricians, maintenance workers, and contractors.
Edelman's custom automation control systems are designed to reduce labor, minimize mistakes and help create a safer work environment with fewer hold-ups and interruptions to the production process. The automated systems produce custom reports on-demand and assist with inventory management.
Currently the only authorized user of QB Technology, E-Automation has harnessed the user-friendly format of the software to simplify the operating processes for customers and clients. The easy-to-follow touch screens are intuitive and often require little or no training, being designed for use in businesses that rely on seasonal and temporary staff.
Edelman Automation is a family-owned and run company located in Illinois, USA offering a one-stop shop for manual control systems and total automation systems for farmers and factories in the agricultural sector and beyond. Customers can have a system that is fully tailored to their specific needs from manual control systems with straightforward on and off switches to fully automated computer-controlled systems operated by touchscreens.
A spokesperson for the company said: "We stand behind our products, our control systems, and our customers. We look at our customers as partners for life and therefore we like to make sure they feel like a part of the family. Our team at Edelman Automation are considered experts in areas such as farm grain storage, large grain co-ops, fertilizer plants, and chemical mixing; and we also offer panel shop services."
Further information is available at https://www.einc-automation.com
Release ID: 89008955