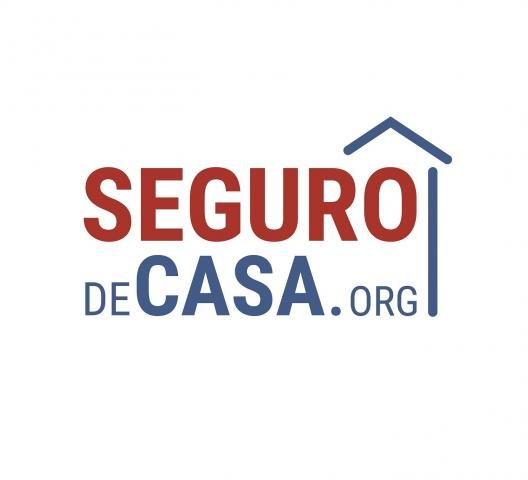 - July 22, 2021 /PressCable/ —
.John Brown, CEO of Farmer Brown Insurance Agency uses his 25 years experience in the commercial insurance business to unlock the secrets of Home Insurance to Spanish speaking clients that don't have easy access to quality Personal Lines Insurance. By launching the Personal Lines Insurance branch Segurodecasa.org John believes in the power of personalized service, fair business practices and great customer service. In a world where some companies get more from uninformed clients, Spanish speaking customers can be an easy target.
But, before getting into it, let's make a statement. Latino's in the US represent an important market for companies in the insurance industry. This is not a surprise considering the 2020 LDC U.S. Latino GDP Report, which explains how the Latino Gross Domestic Product has grown 9% in 2018. According to an article published by Forbes, the US Latino market contributes $2.6 Trillion to the GDP.
That being said, the homeowner insurance Industry recognizes the benefits to keep their Latino customers. Why? Most of their Spanish speaking customers trust the security of a long business relationship with their Insurance company. Since they already satisfied the insurance requirements of their mortgage lender, they don't go out to see what the market has to offer. This makes sense, as why would change something you already have completed, right? This situation is understandable, considering that it's hard to overcome the language barrier, not all insurance companies offer Spanish speaking agents which makes the whole process more tedious.
In this context, Farmer Brown Insurance Agency created segurodecasa.org to offer a better way to buy Auto, Home and Life Insurance by providing their clients services in their preferred language. This brings down a wall that prevents Spanish speaking customers from getting relevant information and access to better rates. SDC assists their customers in English or Spanish to help them make informed decisions that would lead them to save a great deal of money.
Now, one can raise an eyebrow and wonder what makes the difference and how is it possible to save money updating a home insurance policy? The answer might surprise you. Most insurance companies progressively raise the price of their client's insurance over the years. Then, they release new products with the same coverage range but considerably cheaper than the older versions of it. These new products are offered at a lower price with the purpose of increasing their sales volume. They release their new products but don't take the time to tell their older Non-English speaking clients about them. These Clients are left with the former and more expensive version of the same policy. This situation is easier to overlook if their clients have a mortgage on their property and pay the homeowners insurance through an escrow account. Since those payments are already set to be deducted automatically, a great number of clients don't even remember how much they are paying for their home insurance and ultimately don't understand about their coverages and limits.
To change this unhealthy cycle that represents a yearly cost for some, the professional agents at SDC get on the phone and offer their customers the necessary guidance to understand the most important policy details. Their agents are fully bilingual and take the time to explain and answer any questions. That's what makes the difference.
The agents do a research for their customers and work on free quotes with some of the best insurance companies in the country (Progressive, Travelers, Guard, Hippo, NationWide) They study the coverages and rates on their customers current home insurance policy to find a better option available for them in the market that would save them money. If that's the case, the process of buying an insurance policy is fast and easy. Also, if the customer needs to change their current insurance policy with the mortgage lender, the insurance agent will work to make things go smoothly. And if you wonder how to switch your insurance company, they shared some steps they normally take to make things easier:
#1 The agent at SDC will review your policy and compare apples with apples to find the best price for a policy that offers the same or, in many cases, better coverages for the home insurance.
#2 The SDC agent will carefully review the declaration pages on the policy to make sure that it wasn't prepaid and it's possible to cancel at any time.
#3 Fill out some forms and apply for the new policy before canceling the older one so there isn't any lapse in coverage. After receiving the declaration pages and the receipt for the purchase of the new policy, a cancellation date can be scheduled.
#4 With your authorization, your new insurance agent will contact the old insurance company to cancel the policy as of the scheduled date and help you send a cancellation letter, if they request one. Of course, a little push back is expected from the insurance company agent taking the notice of cancellation, and that's why it's important to have everything ready before taking this step.
#5 Your agent can help notify the change and set everything up with the mortgage lender so you don't have any issues with them.
#6 Get ready to receive a check in the mail for the amount of money unused in the escrow account and start saving!
If the idea of upgrading your insurance is appealing, a simple phone call can start the process. It is very likely to find insurance packages that combine Home and Auto insurance that offer better coverage along with a lower premium. There are advantages in getting a multi policy package because most insurance companies offer special discounts. Visit the segurodecasa.org website to find useful information in Spanish and share this new way to buy insurance with those who need it the most.
Written by Laura Aguinaga.
Release ID: 89037794