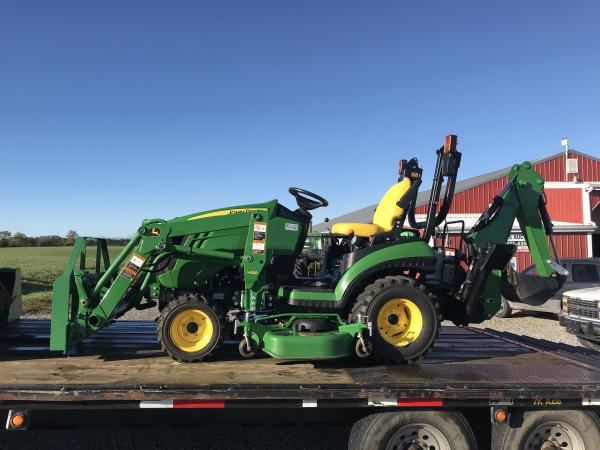 - June 5, 2020 /PressCable/ —
Simmons Auctions LLC has scheduled their next commercial and farming equipment auction that will be hosted on June 20th, 2020. The well known auction house has a long history of serving the people of Charlottesville, Virginia with professional and fun auction services, and they urge buyers and sellers to not miss the upcoming event.
Simmons Auctions is a family operated auction house that has been serving Virginia with commercial and farming equipment auctions for several years. People travel from across the Commonwealth, as well as from other states to take part in our auction. The owner says that the auction has been so successful the last few years due to the "competitive commission rates on a wide range of agricultural and other industrial machinery, such as tractors, large trucks, and more." They have helped several thousand people to sell and bid on items such as:
Agriculture equipment, such as trailers, scrapers, applicators, grain handling, skid steer attachments, hay and forage, harvest equipment, livestock handling, tractor attachments, seeding and tillage, tractors, transportation, and landscape equipment.
Industrial support equipment, such as pressure washers, snow equipment, engines, tanks, generator sets, air compressors, welders, container equipment, light towers, heaters, water towers, survey and GPS, commercial signs and arrow boards, mobile structures, trench boxes, and industrial plant equipment.
Transport and vocational trucks, such as van and reefer trucks, cab and chassis, prime movers, truck tractors, water and tank trucks, dump trucks, combination trucks, flatbed trucks, mechanics trucks, tow trucks, vacuum trucks, car hauler trucks, agriculture transportation trucks, fuel and lube trucks, rolloff and rollback trucks, winch tractors, snow plow and sander trucks, emergency vehicles, utility trucks, sanitation trucks, and parts.
Recycling and demolition tools, such as screening equipment, material handlers, dump trucks, milling equipment, demolition attachments, dump trailers, and crushers.
Asphalt and concrete equipment, such as concrete pump trucks, concrete mixing trucks, soil stabilization, compactors, concrete paving, asphalt trucks and trailers, and asphalt paving equipment.
Lifting and material handling equipment, such as forklifts, cranes and crane accessories, boom trucks, container equipment, scissor lifts, digger derrick trucks, and telescopic handlers.
Real estate, such as agricultural land, recreational land, commercial buildings, land for property development, and residential homes.
Other vehicles, such as ATVs, golf carts, sport utility vehicles, pickup trucks, buses and coaches, motor homes, and large commercial vans.
Shannon Simmons, the owner of the Auction House, mentioned some availability still exists for sellers who would like to bring their equipment to be auctioned. Interested buyers in Charlottesville can reach Shannon or Lillian Simmons at 540-269-5257.
Release ID: 88960843