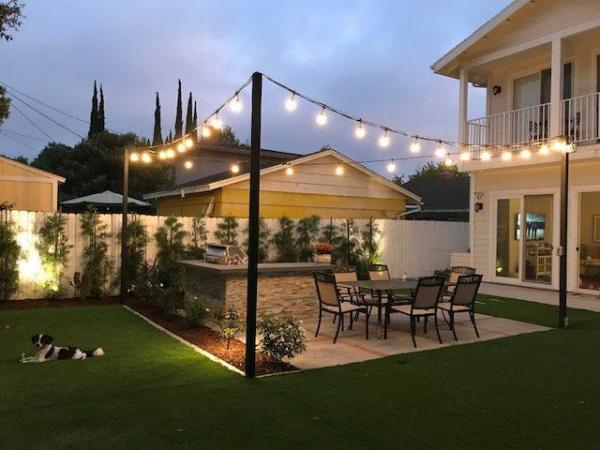 - January 17, 2020 /PressCable/ —
Flores Artscape, family owned and operated local landscaping company, is creating vital change in Southern California Landscaping.
Owner and Executive Director, Rumaldo Flores, along with is wife, Co-Owner and Deputy Executive Director, Miriam Flores, and son, Chief Business Strategist, Fabian Flores are building the company beyond the milestones of the past.
A boon to local economy, Flores Artscape provides local employment, without the common revolving door symptom common in Los Angeles. Just last year alone Flores Artscape's total number of employees increased by 25%! And while not officially employed, the two new office dogs bring joy to everyone who works there!
These jobs are not just employment opportunities, but they are providing work with a purpose. With a strong focus on transforming local landscapes to California-friendly and drought-tolerant designs Flores Artscape is diligently working to decrease excessive water usage in Eagle Rock and surrounding areas, while focusing on a return to native flora, and with it, the return of native fauna including bees and butterflies. Though "diligently working" is almost an understatement. In 2019, Flores Artscape completed an average of over 20 new landscaping projects a month, totaling over 260 new landscapes completed by the year's end!
These are not mass-produced, quickly milled-out projects. Each Flores Artscape design is custom created in-house by their top-notch design team. Designs are brought to life with each measurement hand measured and all construction built by hand for the highest possible quality.
Nothing speaks louder than internet reviews, and Flores Artscape is not just top-rated on Houzz, Angie's List, and Yelp, but 2019 saw just under 400 new 5-star reviews across various social media platforms.
With all of that behind them, Flores Artscape is looking forward to 2020 and helping to transform more yards across Southern California into beautiful artscapes. We are excited to increase sustainability and conservation while instilling beauty and comfort for years to come.
Release ID: 88943105