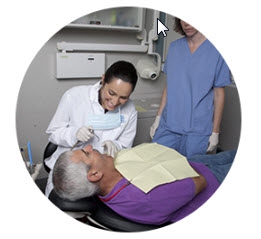 - March 3, 2017 /PressCable/ —
Brickwalk Dental, a family dental clinic based in Fairfield, Connecticut, launched a wide range of updated cosmetic dentistry and advanced dental implants services.
More information is available at https://brickwalkdental.com.
Oral hygiene and constant dental care are essential for overall health, as many infections formed in the mouth can spread to the rest of the body and lead to severe health complications. To prevent such unpleasant situations, routine dental appointments are crucial.
However, there is still a relatively widespread misconception that dental procedures are painful and uncomfortable, especially among children. Soft-touch dentistry and family clinics are a potential solution for this issue, as they focus on increasing patient comfort and creating a pleasant, relaxing atmosphere.
With the advent of modern dental technology, however, dental procedures are much less painful, and more and more people look for advanced dentistry to both remedy existing issue, as well as improve the appearance of their teeth. Cosmetic dentistry is one of the fastest growing dental services, with technology constantly advancing to provide a wide range of services.
Brickwalk Dental is a Fairfield dental clinic specializing in family dentistry. The clinic recently updated its range of services to provide a variety of cosmetic dentistry services, as well as the latest dental implants.
Due to constantly updating its dental technology, the Fairfield clinic is able to provide complete implants, braces, crowns, X-ray exams and a host of other services entirely on the practice, without requiring patients to visit other clinics or medical institutions.
The clinic is completely family and children-friendly, and the atmosphere is closer to that of a comfortable home rather than a rigid traditional clinic. All staff is qualified to interact professionally and effectively with patients of all ages, including children of the youngest ages.
To ensure that patients are entirely aware of their financial options, the practice provides a dental savings plan called Dentiflex, or a Compassionate Finance plan.
In an effort to provide highly-effective, safe and professional dental services, Brickwalk Dental works exclusively with licensed and certified dental professionals.
Interested parties can find more information by visiting https://brickwalkdental.com.
Release ID: 174842