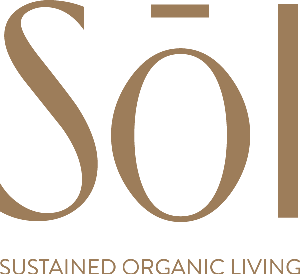 - June 22, 2018 /NewsNetwork/ —
SOL Organics is set to revolutionize the luxury bedding market with its purest cotton yet, as part of its commitment to offering the best in fair trade linen for all customers. The company strives to offer bedding that meets the needs of customers while also proving safe, environmentally sustainable, and of premium quality.
More information can be found at: https://solorganix.com
At the forefront of the SOL Organics campaign to transform the industry is as focus on affordability. The company aims to make luxury bedding more affordable for all its customers, promoting access for more customers.
Co-founded by Vishal Naithani, the company set out to change the market armed with passion, a background in sustainable fibers, and a relentless drive to disrupt the bedding industry.
Now it is offering super soft sustainable cotton, ethically made from the finest and softest organic cotton in the world. Crafted from bestselling, super soft organic cotton, it has longer cotton fibers, which are ideal for stronger, finer and smoother yarn.
What's more, the long, staple fibers spun into singly ply yarn make for lighter sheets that are able to last longer. The material is fair trade certified, uses no child labor, and uses no gender discrimination at any stage of the process.
When customers choose fair-trade organic cotton over conventionally produced cotton, the premium is about 10-15 percent. This additional expense goes towards compensating farmers and workers, while helping to conserve the land and water resources needed in the creation process.
SOL Organics is dedicated to making this premium cotton available to all, which means low prices. The company is refusing to inflate its prices, unlike many of its competitors.
Three priorities form the foundation of SOL Organics, and these are being organic for the planet, offering fair trade for the farmer, and offering a fair price for the customer.
Full details of the cotton products available through SOL Organics can be found on the URL above. Interested parties can get in touch using the contact details provided on site.
Release ID: 364077