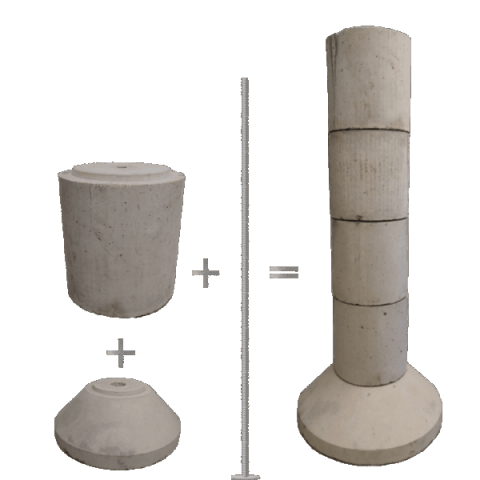 - October 23, 2021 /PressCable/ —
General plant tours to include production demonstrations, product overviews and information about the precast concrete industry and trade.
EZ-CRETE LLC, in association with the National Precast Concrete Association (NPCA) and its members, is hosting Precast Days 2021 at its facility in Swanzey, NH on Friday November 5, from 11am to 4pm.
Customers, vendors, students, contractors, specifiers, job-seekers, media and community members at large are invited to the newly upgraded plant to learn more about the industry and to experience up-close how precast concrete plants manufacture products for a wide variety of applications in the construction, landscaping, security and utility sectors.
"The Precast Days open house is a unique opportunity for our customers, vendors and the general public to meet the men and women who work here, learn what happens inside our plant that employs your neighbors and see the process of precast concrete manufacturing up close," EZ-CRETE LLC Owner and President Brice Raynor said. "Precast concrete is a time-tested, durable and resilient component of construction, and visitors will be able to see first-hand how these products are made. With our newly upgraded plant in Swanzey, EZ-CRETE is ready for its next phase of growth and expansion."
EZ-CRETE looks forward to welcoming visitors on November 5th.
Learn more and register for the event at: – https://www.ez-crete.com/2021/10/12/ez-crete-llc-to-host-precast-days-open-house/
— ABOUT EZ-CRETE LLC —
EZ-CRETE, a New England based precast concrete specialist, provides a range of precast concrete products and services for construction and landscaping professionals. The mission of the company is to produce the highest-quality, most dependable and durable precast concrete products, with a bold and innovative approach to design, engineering, and manufacturing. The company's patented flagship EZ-TUBE product, a precast concrete deck footing, makes the installation of footings for decks, porches, sheds, or additions a breeze.
To learn more about the products we make please view the products video page at: https://www.ez-crete.com/product-videos/
Release ID: 89050139