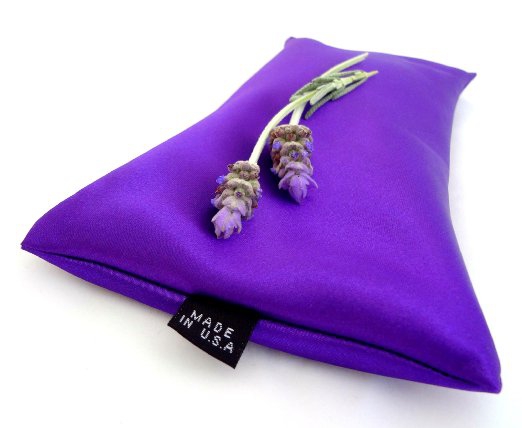 - December 6, 2017 /PressCable/ —
The new Zenik lavender scented eye mask has been launched on Amazon. The eye mask pillow is designed to relax, relieve stress and aid peaceful sleep. 
For more information please visit the Amazon page here: https://amazon.com/Zenik-Scented-Satin-Pillow-Lavender/dp/B00X04M31C
The new Zenik lavender scented eye mask is a newly launched product available on Amazon. The versatile product can be used as a stress reliever, to induce peaceful sleep and can be used for pain management. This is an ideal gift for moms, dads and for those who need a break from everyday screen time this holiday season. 
Stress, eye strain, headaches, migraines and disrupted sleep are all common symptoms of a busy life spent rushing around, working hard and spending a large amount of time in front of screens. Rather than using medication to handle these symptoms it is sometimes useful to use other stress and pain relieving options and techniques, such as aromatherapy for example. 
The new eye mask is scented with lavender for its soothing aromatherapy properties. Lavender is known to relax peoples senses and relieve pain. To add to it's aromatherapy properties, the eye mask pillow can also be used hot or cold to help relive the tension and pain of headaches, migraines and sinus pains.
To use it cold, it just needs to be popped into a bag and then the freezer for and hour. To use warm it is suggested that it is misted lightly with water before placing in the microwave for 30 seconds. 
The eye mask pillow is crafted from purple satin and is infused with natural and organic flax seeds and lavender flowers. The product induces a peaceful sleeping experience through its lavender scent and because it leaves the wearer in total darkness with no light peeking through. It is also an ideal product for those who wish to take a ten minute break, practice yoga or to meditate in order to relax and ease the stresses and strains of the working environment. 
Those wishing to find out more can visit the Amazon listing on the link provided above. 
Release ID: 274118