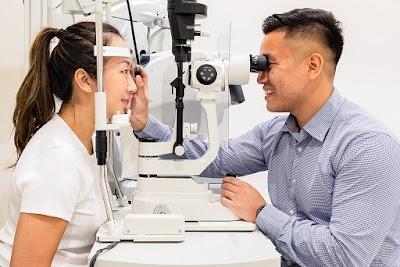 - February 26, 2022 /PressCable/ —
Australia – Eye Concepts have been servicing the eye care needs of Sydney's southwest community for more than ten years with a team of highly skilled optometrists and optical dispensers who provide quality optometry services from their branches in Sydney and Melbourne, Australia.
Since opening their first branch in Fairfield in 2009, Eye Concepts have widened their horizon to operate optometry practices in eight more locations, Ed Square in Edmondson Park, Burwood, Merrylands, North Sydney, Hurstville, Oran Park, Narellan, and Southland in Melbourne.
Eye Concepts optometrists are dedicated to providing high-quality optometry services for the local community. They offer comprehensive services, which include vision tests, comprehensive eye health examinations, glaucoma screening, and digital corneal topography (eye mapping). Eye care professionals at the optometry practice also provide prescriptions for eyeglasses, sunglasses, and contact lenses.
Offering professional services is highly important to the Eye Concepts' team. They aim to provide optometry services that will maintain each client's life-long eye health. As an example, optometrists check for changes in vision quality to determine if glasses or contact lenses are most up to date.
Eye Concepts uses the most advanced optometric technology in all areas of eye care diagnostics. For example, the Eye Concepts' Ed Square practice utilizes an extensive range of glaucoma detection equipment for early detection and prevention from potential eye disease. This includes slit-lamp microscopes, which allow optometrists to observe the interior structures of eyes more closely than ever before, checking for signs of any damage or disease.
One patient recently highlighted how pleased she was with her recent visit to Eye Concepts' Ed Square practice, saying that she was treated professionally and excellently throughout the whole process.
After a comprehensive assessment, she was provided with prescription glasses that accurately fit her face. She says that the optometrist at the practice took into consideration different aspects such as facial shape and size, personality, and lifestyle before she was presented with glasses that suited her needs perfectly.
She stated, "My partner and I both had a great experience at this store! The optometrist was very thorough and explained everything to me clearly, the other staff were very helpful in helping me select my glasses and really friendly.", and went on to say, "They have a fantastic selection of eyewear to choose from with really high-quality brands. The wait time to get my glasses back was super quick as well! All-round great service. Would highly recommend it!".
Eye Concepts also provide a wide range of services for all age groups. They offer comprehensive eye examinations for children and help educate kids about the importance of eye health and eye safety. Parents are encouraged to accompany their children during their first visit to an optometrist so that they can learn more about what to look out for and how to keep their child's eyes healthy.
Eye Concepts understands that finding an optometrist you can trust is important with the most advanced equipment for early diagnosis. After all, your eye health is something that no technology or prescription can ever replace.
So if you're looking for an optometrist who puts your needs first, look no further than Eye Concepts Optometrist in Ed Square.
Release ID: 89065684