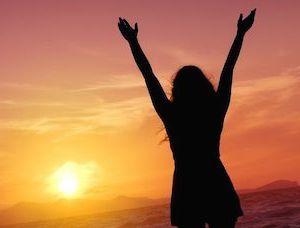 - November 11, 2020 /PressCable/ —
California-based alternative energy healer Michael Mohoric has launched an expanded distant Qigong program based on remote self-healing. Through the external transfer of energy, Michael's services aim to revitalize and spiritually support clients across the world via regular Qigong sessions.
For more information see https://www.qigongenergyhealing.com
Michael launched his newly expanded monthly energy healing program in light of the stressful and mentally detrimental circumstances during the ongoing global pandemic. The service has been developed to accelerate the healing process of clients. According to Michael, a single session often provides dramatically positive results.
Extensive research supports the use of Qigong therapy as an effective method of internal healing with both psychological and physical benefits. Studies suggest that regular practice results in a wide array of health improvements such as reducing stress, enhancing immunity, increasing stamina and improving sleep quality.
The ancient Chinese holistic healing system has traditionally been practiced to promote and maintain wellness. Michael Mohoric's external Qigong energy healing aims to project energy into a recipient in order to replenish their health by correcting energetic imbalances.
Michael focuses on spiritual healing that provides the body with a greater capacity to heal itself. He believes that each person is their own healer, and his sessions allow him to act as a conduit for energetic flow. Through the process, clients can regain and enhance their health and wellbeing.
The new monthly program includes weekly sessions that last for approximately one hour. Michael emphasizes that they are not phone or internet-based sessions.
"Most people know, who have done this before, that the energy works on many levels – mental, physical, emotional and spiritual," Michael says of the new program. "My main interest is getting people to clear out energy blockages so that they can realize their highest potential."
As part of the new program's expansion, energy healing services are also extended to family members and pets, with animals said to respond particularly favorably to the therapy. Michael suggests that pets can heal even faster than people since they lack the mental blockages and defensive mechanisms that can block the flow of energy.
Interested parties are encouraged to find out more about Michael Mohoric's new distant energy healing program by clicking the above URL.
Release ID: 88984797