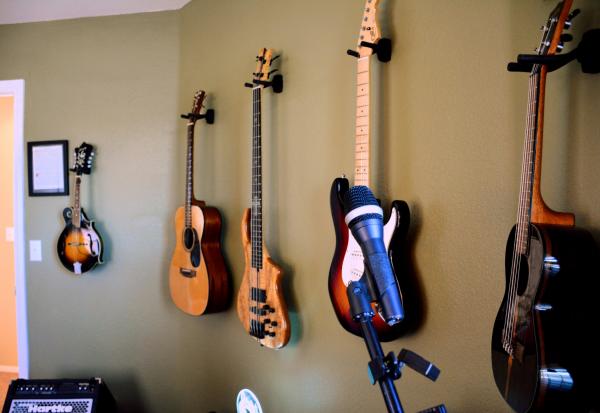 - January 30, 2020 /PressCable/ —
Las Vegas musicians that are in between gigs and need work are looking for ways to expose themselves for more bookings. A lot of these out-of-work musicians (including music instructors that need more students) can now take advantage of the new offerings from Music Lessons Las Vegas.
Music Lessons Las Vegas (MLLV) was at first, a brand created by Patrick Worley: a classically trained, university music faculty member, former Nashville live and studio musician, and most importantly – a music educator with thousands of success stories under his belt. He started the MLLV website to attract locals looking for private music instruction that he provided with a range of instruments such as piano, guitar, violin, mandolin, banjo & more. MLLV is now the most prominent brand in Las Vegas for anything 'music lessons' related and ranks on top of all search engines for music and instrument lesson type keywords that gets hot targeted traffic from locals on a daily basis with the intent to book private lessons. Patrick has since been at maximum student capacity for private lessons and has moved onto expanding the Worley Music company in other ways.
With the MLLV website holding top placements on search engines, Patrick has decided to give back to the community and turn the website into an online directory of local Las Vegas music instructors; helping to get musicians, some of them being world renown, private bookings without taking a percentage fee from each booking like other directories do.
"I was over loaded with customers from the top placements my site has on search engines, now I want to share the constant flow of inquiring customers with the local Las Vegas music community", says Patrick.
Specifically, this update to the website will bring the Vegas community an easily findable music lessons directory specifically made for instructors of all instruments, and locals that want to schedule private lessons with a professional. From kids, to teenagers, to adults, to people with special needs, to senior citizens and beyond; this directory has teachers to fit the needs of anyone.
To take full advantage of this new directory and more exposure for local musicians to teach lessons privately without paying additional fees, teachers and students can visit the website at https://www.lessonslasvegas.com/ for full details.
Music Lessons Las Vegas has been excited to unveil the latest benefits for current and new instructors as it's specifically designed to meet the needs of private teachers for the following instruments: piano, guitar, violin, voice, mandolin, drums, flute, musical theater, trumpet, cello, viola, bassoon, banjo, electric bass, songwriting and many more.
To elaborate on the specific updates and benefits, Patrick Worley, Founder at Music Lessons Las Vegas said: "Our music directory is ranked #1 on google and other search engines for various keywords in the Las Vegas music lessons industry. We're exposed closer to the top of page 1 on search engines for plenty of instruments already, and our team is optimizing for many more. We do not charge any instructors a percentage of their bookings with us. Instead, we charge an affordable flat monthly rate to be listed in our music lesson directory. You can add your photos, videos, address, phone number, email, website and more to your profile. We have a booking software that can be very easy for music instructors that don't have a system for scheduling and getting paid for bookings yet. Get reviews, showcase your portfolio, list your Google Map – we're the most well-equipped online directory for music lessons in Las Vegas!"
MLLV has made a point of listening to its' customers and taking feedback wherever possible. They reportedly do this because according to Patrick, "our customers make up the foundation of why we're in business – to keep spreading the love of music – there's always something we can improve on our local directory for them.
Having been in business now for 13 years, Music Lessons Las Vegas strives to Become the most prominent music education directory in Sin City that brings thousands of customers to thousands of trusted local musicians. This dedication has made them known among locals as the best source to find, chat with, and book lessons with local music instructors in Las Vegas.
Interested parties who would like to be among the first to experience the new directory; one that's attracting the eyes of thousands of targeted locals looking to book private lessons are encouraged to visit the website at https://www.lessonslasvegas.com/ for full details and to get started.
Release ID: 88944636