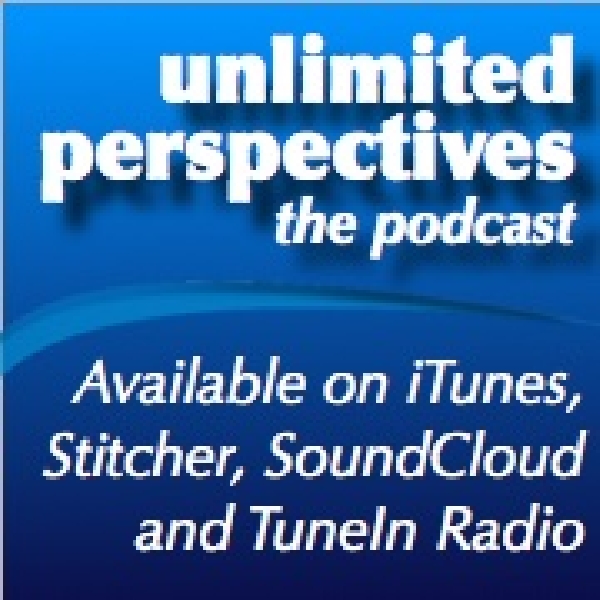 - April 2, 2015 /PressCable/ —
Unlimited Perspectives – the podcast – Personal Growth with a Touch of Spirituality. A full "personal growth" seminar – delivered in 30 minutes each week. Episodes feature interviews with authors, life coaches, intuitive guides and other thought leaders – all offering their best advice, information, life-hacks and techniques to help listeners create the life they've always wanted.
Bookstores today – both physical and online – are chock-full of self-help, self-development and coaching titles. All those books and magazines speak to the popularity of personal growth and self-development. Good as the advice certainly is, most people simple don't have time to read and digest it all. Unlimited Perspectives delivers all the best new ideas and techniques in audio form each week.
"It's like a free coaching session or weekend seminar with a self-help expert," says Bill Sklodowski, the man behind the microphone at Unlimited Perspectives. "Each week I hear several great, new actionable ideas. I find myself scribbling my own notes as I'm talking to the guests!"
Every episode of Unlimited Perspectives touches on important aspects of personal growth, self-development and spirituality. Recent shows have discussed attracting more money and abundance, creating better relationships, and in following powerful "inner guidance" to manifest a great life. The show even has it's own hotline phone number, so listeners can call in with questions, comments and suggestions for future episodes.
Through podcasting, listeners are able to find and enjoy programs on virtually any topic. And with the popularity of smartphones, tablets and other mobile devices, those programs can be enjoyed anywhere – on the drive to work, while jogging, etc.
With distribution through iTunes, Sticher, TuneIn Radio and SoundCloud (and their respective apps), the Unlimited Perspectives podcast is available to anyone, anywhere. For those with an iPhone or other Apple device, there's a podcast app built right in, so the program is easy to find. In addition, listeners can "subscribe" to the program, and have the latest episode delivered to their phone, tablet or computer as soon as it becomes available.
Website: www.UnlimitedPerspectives.com
E-mail Bill @ UnlimitedPerspectives.com
Find Unlimited Perspectives at
iTunes: https://itunes.apple.com/us/podcast/unlimited-pers..
Stitcher: http://app.stitcher.com/browse/feed/60255/detail
Release ID: 78413