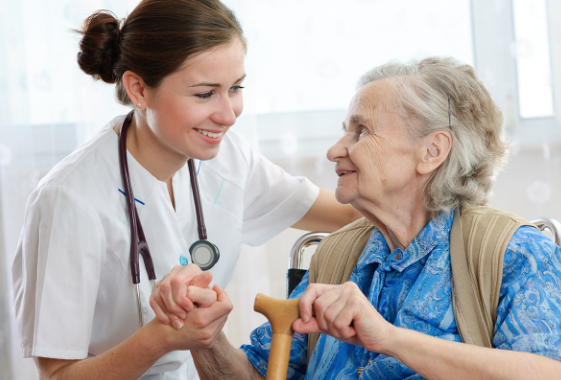 - June 6, 2020 /PressCable/ —
By now, most people know the symptoms of COVID-19 —fever, cough and shortness of breath. But doctors worldwide are reporting a growing number of seniors who aren't showing any of these symptoms but are still being diagnosed with the virus.
"We're hearing reports of seniors who are complaining about 'not feeling like themselves' — loss of smell, loss of appetite, dizziness, confusion, muscle aches. They may sleep more than usual or are losing orientation to their surroundings. Even though they have no sign of fever, cough or shortness of breath, they, nonetheless, are being tested positive and diagnosed with COVID-19," says Internal Medicine and Geriatrics physician Michael Tehrani, M.D., who is on staff of Brand New Day, a Medicare Advantage prescription health plan available in 12 California counties. "Even many frontline healthcare workers trained to recognize the traditional signs of COVID-19 are learning new atypical symptoms and presentations of COVID every day."
Tehrani shares the following uncommon COVID-19 symptoms and the approximate percentage of seniors exhibiting them:
• Headache — 14%
• Loss of smell — 15-30%
• Nasal congestion — 5%
• Sore throat — 14%
• Coughing up sputum — 33%
• Muscle/joint pain — 15%
• Chills — 11%
• Nausea/vomiting — 5%
• Diarrhea — 4-30%
Tehrani says seniors oftentimes show atypical symptoms to illnesses, in general.
"Seniors' bodies sometimes respond to illness and infection differently than the rest of the population," explains Tehrani. "As we age, our immune response is not as sharp as when we're younger and our ability to respond to infections is often altered. Also, underlying chronic illnesses can further alter symptom presentations. Such factors add layers of complexity to making accurate diagnoses. Because COVID presentations can be so varied, especially among seniors and chronically ill patients, let your doctor know if you are exhibiting any of the atypical symptoms even if you don't have fever, cough, or shortness of breath."
Brand New Day offers a number of specialty plans in addition to its standard Medicare plan. They include:
• Embrace Plan — for members with heart disease, hypertension and/or diabetes
• Bridges Plan — for members with dementia and Alzheimer's patients
• SelectCare Plan — for members who reside in long-term care (nursing homes) facilities
• Harmony Plan — for members with mental illness including major depression, schizophrenia, schizoaffective disorder, bipolar disorder and paranoid disorder
For qualifying members, the plans cover transportation to and from medical appointments; vision, dental and hearing aids; 24-hour/day nurse and physician line; and health nurses and life coaches. In addition, members with chronic illnesses are not only treated medically, but in a variety of other ways including:
• Education about the member's chronic or ongoing medical conditions and avoidable risks
• Nutrition
• Exercise
• Self-testing and monitoring
• Medication adherence to doctor orders
• Preventive care planning
• Linkage to community support programs
—– BNDhmo.com
Release ID: 88961268